To me the epitome of summer is a warm sunny evening with my family sipping on iced tea while chicken is smoking away on the grill. So simple but so relaxing. So in anticipation of summer I have put together a list of 10 Grilled Chicken Recipes You Have To Make This Summer.
Between different marinades, cuts of meats, and serving styles there are so many options for grilled chicken. That's right, as much as we all love a good chicken breast there are a ton of other delicious ways to eat grilled chicken. So let's check some of them out!
An easy marinade, juicy pineapple, and a short cook time makes this recipe great for a fun weeknight cook out. Plus the colors on these kabobs are so much fun!
Two of my favorite things about summer combined into one, Sweet Tea and Grilled Chicken. This marinade is made fast with everyone's favorite summer beverage and grilled slowly for optimum flavor.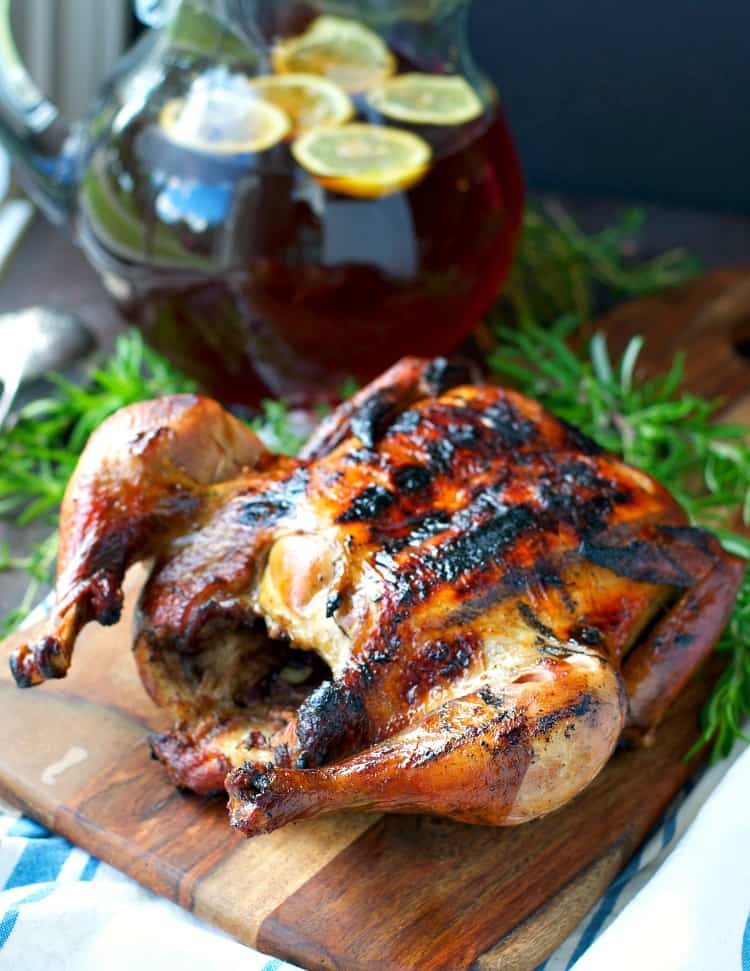 I'm in love with this old school bbq chicken recipe. Let it take you back to a simple summer day, the sounds of kids playing and grills sizzling, a cold drink in your hand and a perpetual smile. I basically want to make this recipe right now just thinking about it!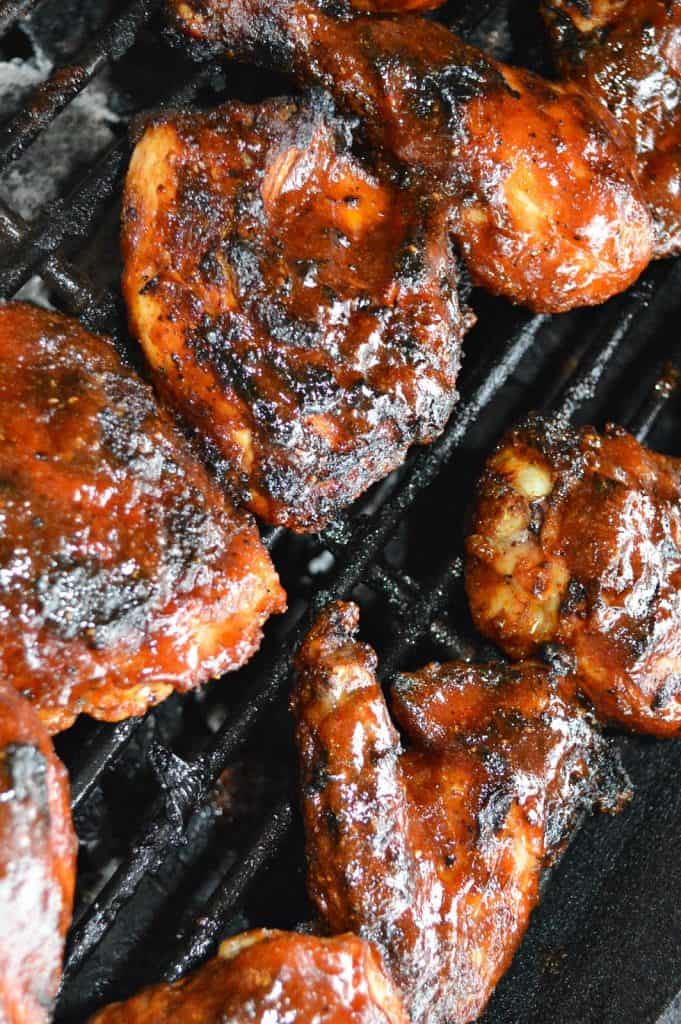 This chicken is made extra juicy from a greek marinade, best stuffed into a pita, and served with a cool cucumber tzatziki sauce.
I love Mediterranean flavors, mixing them with the grill is just pure perfection. I am not sure what part of this recipe sounds more delicious, the flavorful grilled chicken or the mouth watering basmati rice.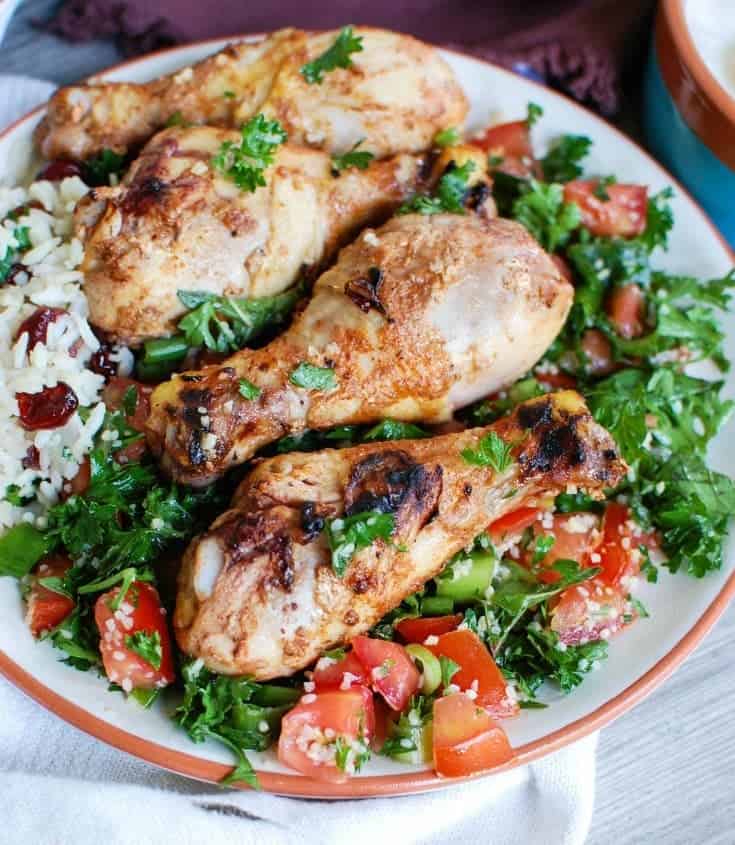 So easy and so much flavor makes for a perfect summer grilling meal. The versatile chimichurri sauce is used for both the marinade and the sauce for the cooked chicken which gives this recipe a ton of delicious flavor!
Spicy marinated grilled jerk chicken paired with a refreshing pineapple yogurt dip. The best part is how simple this recipe is but is still jammed packed with flavor, perfectly paired with a glass of wine!
Can't have a grilled chicken roundup without including wings! These wings are tossed in a delicious homemade Smokey Habanero Barbecue Sauce, guaranteed to be delicious and make a mess 😉
Easy made marinaded chicken topped with even easier pico de gallo. Full of summer flavors this grilled chicken dinner is simple and full of flavor that the whole family will love.
Nothing is more summery then grilled chicken topped with this fun twist on a fruit salsa, nectarine relish! Super easy to put together, these flavors are just scream a relaxing summer night.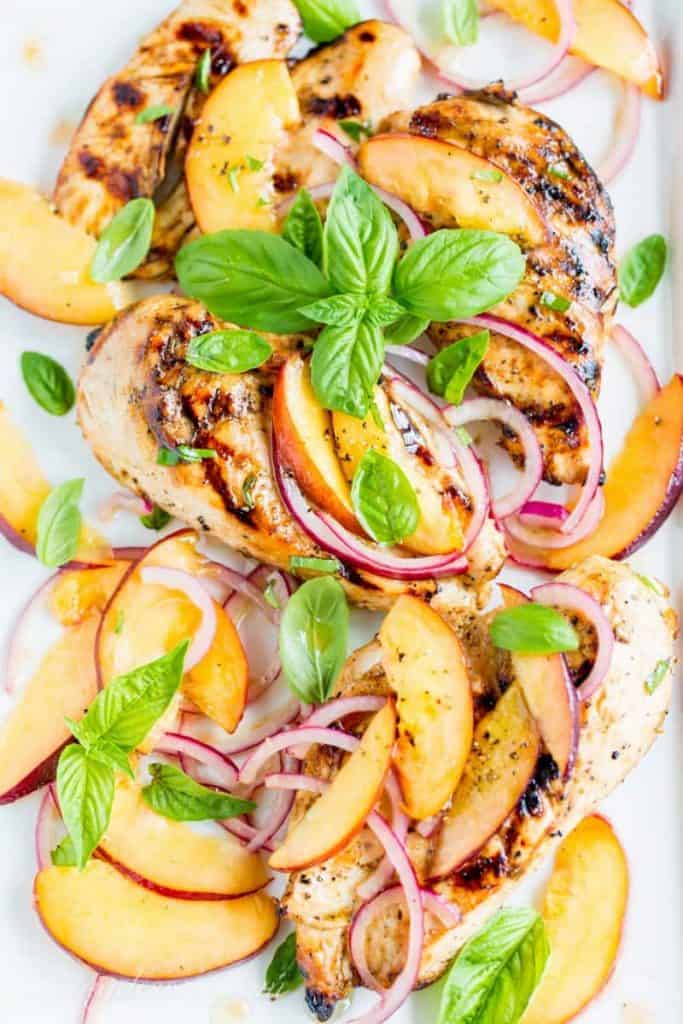 There you have it, 10 Grilled Chicken Recipes You Have To Make This Summer. Give them all a try and let me know which was your favorite!
Peace & Love
Lauren, The Schmidty Wife
Please note that my links above may be affiliate links, and I will earn a commission if you purchase through these links. I recommend them because they are helpful, and are companies that I trust, not because of the commissions that I may earn from you using these products.