This post may contain Affiliate Links.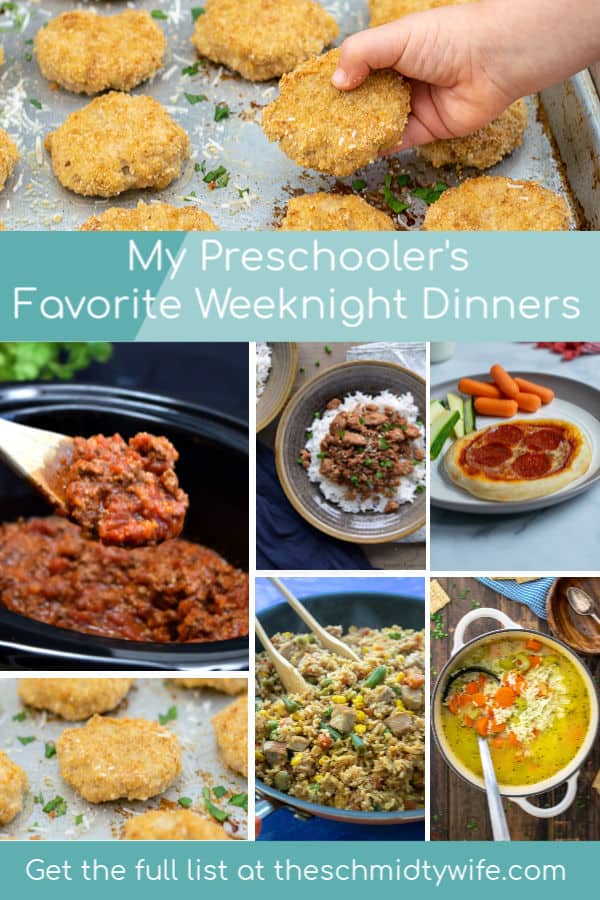 Today's post is sponsored by Barlean's, Hamilton Beach, and Rhodes Bread as well as Crispy Green, The Spice House, and PackIt. However, all opinions are my own. #ad #Back2School
This week we are celebrating #Back2School. Or in my case to school, for the first time… I will be sending my oldest, Archie off to preschool and this momma is a mess.
I am assuming it is a mom thing but I am completely broken that my little baby Archie is off to preschool, the next thing you know he is going to be driving, and then moving across country, having kids… you might as well call me grandma…
I tried to convince him to stay home with me, not kidding. This kid insisted that he was ready for school and has been asking if it is time for school every morning when he wakes up and talking about it non-stop. So who am I to hold him back from what he wants, even if it is slowly killing me.
I guess it is only preschool, and only 4 days of week, and only in the afternoon but still…
Seriously, I am having a hard time with it. Can you tell? So I have been trying to mentally prepare myself and physically prepare as well. I have been working in the kitchen and around the house to make this into a smooth transaction.
Since Archie is starting school for the first time I want to make the first week a little special for him so I am going to be making some of his favorite dinners from the blog and thought I would share those with you. They are all great weeknight options the whole family will love! Most are quick to prep and just as quick to cook, so hey maybe you should just copy these recipes for your first week back at school too. 😉
And after you check out his list don't forget to scroll on below to read more about this weeks GIVEWAY!
Archie's Favorite Weeknight Dinners
And so in celebration of getting back to school I have teamed up with some other bloggers to celebrate the end of summer with a bang! Which means A TON of new recipes perfect for back to school and a GIVEAWAY! Thats right, we are giving away a great prize package, and you get to see these prizes in action throughout this week as we all share our recipes!
So check out the sponsors below and check out the giveaway!
I'll be updating this post with my newest recipes all this week! Here:
• Breakfast Avocado Breakfast Sandwich
• Snack Time Tropical Energy Bites
• Dinner Weeknight Personal Pizzas
Meet the Recipe Sponsors
We are so thrilled to have Barlean's, Hamilton Beach and Rhodes Bread sponsor our #Back2School week recipes! Read the info below and get to know them a little better.
Barlean's
At Barlean's, we believe people can make a difference in the world through ordinary purchases. We're on a mission to make premium natural supplements and functional foods that feed the mind and body and using our profits to support outreach programs for people in need, both locally and around the world. We source high quality ingredients and treat everyone along our supply chain with care and respect – from the farmers who grow our ingredients, to our retailers and employees, to the people who use our products.
Hamilton Beach
Whether you're shopping for a college student moving into their first apartment or looking for appliances to simplify your weekday meal prep, Hamilton Beach Brands is here to help with your #Back2School needs. Every aspect of your day is taken care of- from a hassle-free breakfast sandwich or a sustaining smoothie in the morning, to after school snack time made simple with the Proctor Silex Air Fryer, to ensuring their outfits are ready to go the next morning with the CHI Touch Screen Iron. Hamilton Beach Brands will make this year's back to school transition easier than ever.
Rhodes Bake-N-Serv®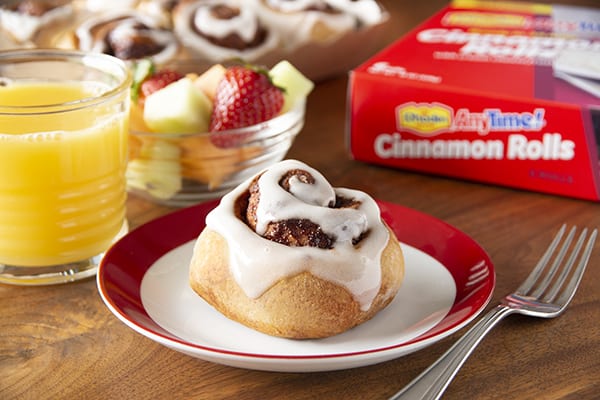 Rhodes Bake-N-Serv® is a family business dedicated to producing home-baked quality frozen bread and roll dough, frozen sweet rolls and partially baked frozen rolls. Rhodes is produced in the heart of Wisconsin with its headquarters in Utah. Rhodes is devoted to helping our customers bake successfully. We offer versatile products at a great value with a no-fault guarantee.
Giveaway Sponsors:
In addition to these amazing sponsors, our giveaway winner will also receive prizes from Crispy Green, PackIt, and The Spice House. You're going to love these awesome prizes!
Cripsy Green
Crispy Green is the #1 Freeze-Dried Fruit Snack in the U.S.! With no added sugar, additives or preservatives, Crispy Green's Crispy Fruit snack line makes for the perfect snack for those back to school lunch boxes! Crispy Fruit is 100% pure fruit, nothing else!
PackIt
PackIt's Freezable Lunch Bag folds up neatly to the size of a thick book. Throw the whole bag in the freezer overnight, to activate its built-in freezable gel. By morning, the walls of the bag will be completely frozen and ready to chill just like a fridge. The Mod Lunch Bento includes 3 removable dividers that wall off thick liquids and solids, letting you separate sensitive foods and create customized spaces each time.
The Spice House
The Spice House has been a purveyor of fine spices since 1957, grinding them in small weekly batches to retain freshness and enhance their flavor profiles.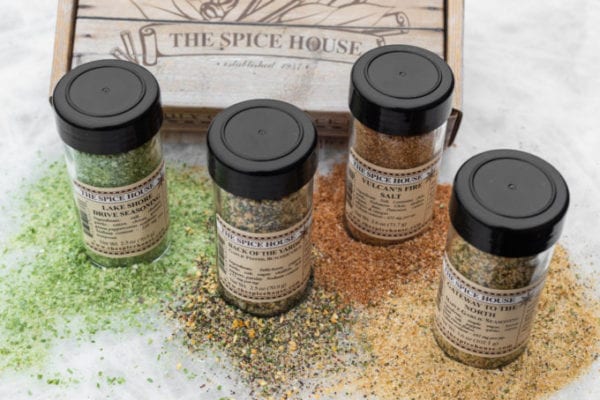 #Back2School Recipe Inspiration
For more amazing #Back2School recipes, please follow our #Back2School Pinterest board. Be sure to also check out my fellow bloggers participating all week long for more delicious dishes!
Blogghetti, Bowl Me Over, Cindy's Recipes and Writings, Cheese Curd In Paradise, Cooking With Carlee, Doodlecraft, Everyday Eileen, Family Around the Table, Hezzi-D's Books and Cooks, Juggling Act Mama, Karen's Kitchen Stories, Mandatory Mooch, Palatable Pasttime, The Schmidty Wife, and Wendy Polisi.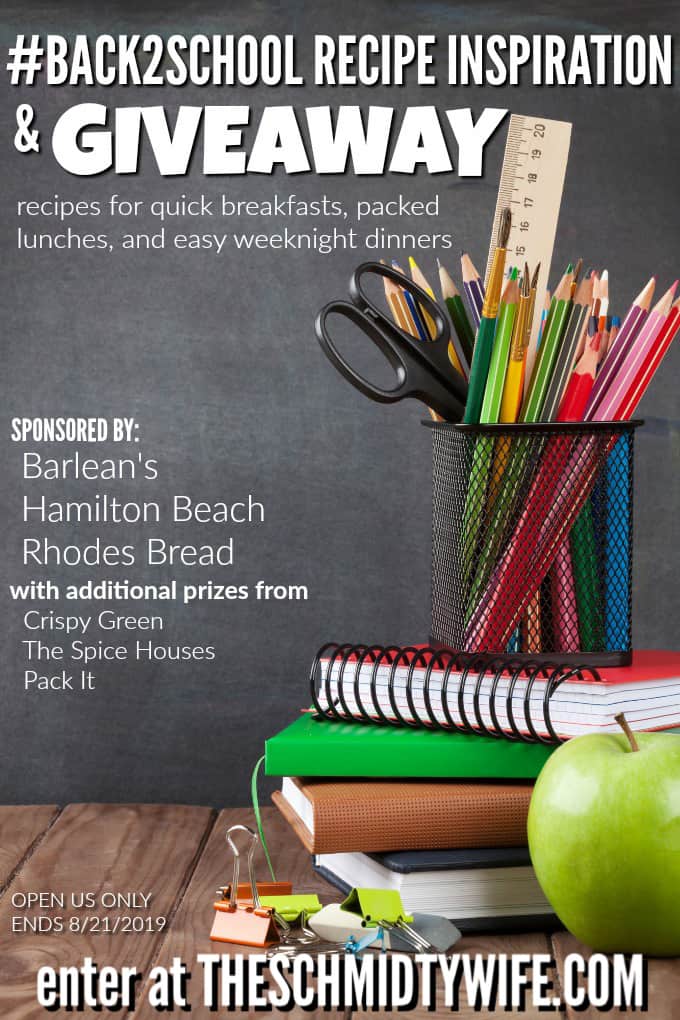 #Back2School Giveaway
The giveaway includes the following prizes:
Omega Pal's Prize Pack from Barleans
1 item (winner's choice from featured products) from Hamilton Beach
Cookbook and coupons from Rhodes Bread
4 six-pack bags of Crispy Fruit snacks (mixed flavors) from Crispy Green
Best Sellers Collection Gift Box from The Spice House
Freezable Lunch Bag + Mod Lunch Bento from PackIt
Official Rules and Conditions: One (1) winner will be chosen. Prize must be claimed within 48 hours of announcement or a new winner will be drawn. Open to US residents 18+ only. All entries will be verified. This giveaway is in no way associated with Facebook, Pinterest, Twitter, Instagram, Rafflecopter, or any other entity unless otherwise specified. Giveaway ends 08/21/2019. Enter using the widget below.
If you enjoyed any of these recipes let me know by using #theschmidtywife on social media!
And make sure you are following me on Instagram, Pinterest, and Facebook for all the latest recipes!
Peace & Love
Lauren, The Schmidty Wife