You know that first day in early September when you smell and feel that first cold morning and you know in a week or two the leaves will be turning colors, you will be wearing a sweater, and watching football. Well when that day hits all I want is chili! Chili is definitely one of my top favorite foods and the best part is that there are so many variations you could literally have it everyday and it always be different. So I put together a list of the best cozy chili recipes for fall.
Each one of these cozy chili recipes is unique and that is what makes a list like this so much fun. From cranberries to steak to pumpkin to chicken, you can make a huge pot of any of these for a cool autumn day!
I can't resist but start of this collection of cozy chilis with my very own Classic Crockpot Chili. A HUGE batch of what I believe to be classic chili: ground beef, beans, peppers, onions, and tomatoes complete with homemade seasonings. Paired with cornbread or sour cream and cheese this is a classic that everyone will enjoy.
Pale Ale Chili is a hearty and easy to make game day chili made with pale ale beer that is perfect for football season. Because nothing says fall like football, beer, and a big bowl of cozy chili right!?
Not to toot my own horn but this Creamy Pumpkin Chili is one of my all time favorite things. Using the idea of creating a pumpkin-white chili combo this super flavorful chili was born. Using maple breakfast sausage, pumpkin, white beans, and green chili's this is a cozy chili you and your friends and family will want to make again and again.
I am a total sucker for buffalo chicken so when I saw this Healthy Buffalo Chicken Chili with White Beans I knew it was a must try! Tender chicken with buffalo sauce and ranch flavors turned into a cozy chili is absolutely perfect for a cool fall day.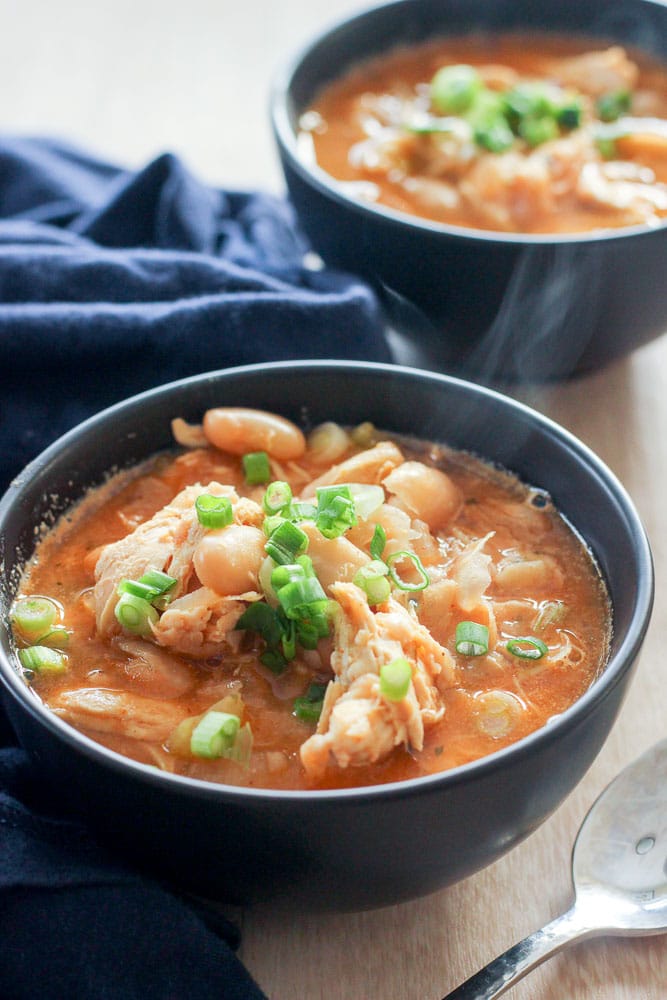 You guys this chili is real life. Seriously how genius is Chili Cheese Dog Chili. Please your children (or your inner child) with this flavorful but extremely easy chili made in the slow cooker, perfect for weeknight dinners or game days!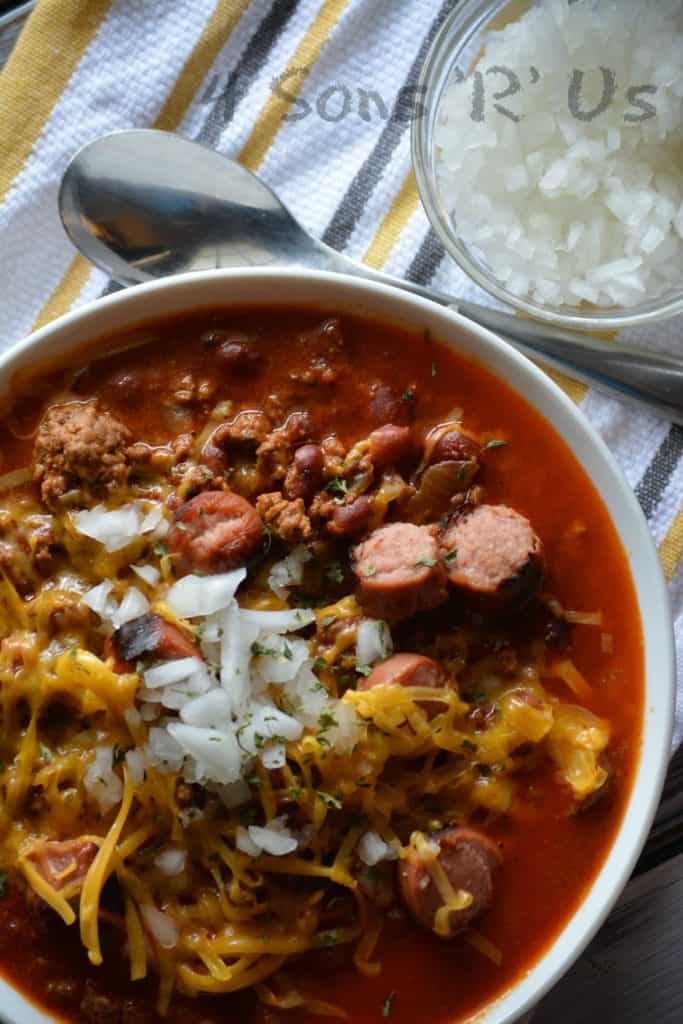 First off I will warn you I am obsessed with Cranberries, so when I saw this Cranberry Chili I got really really excited. This vegan chili is full of flavor, packed with peppers, beans, spices like cinnamon and cocoa, and of course cranberries. This is one bowl full of chili that will keep you feeling cozy all fall (and winter) long!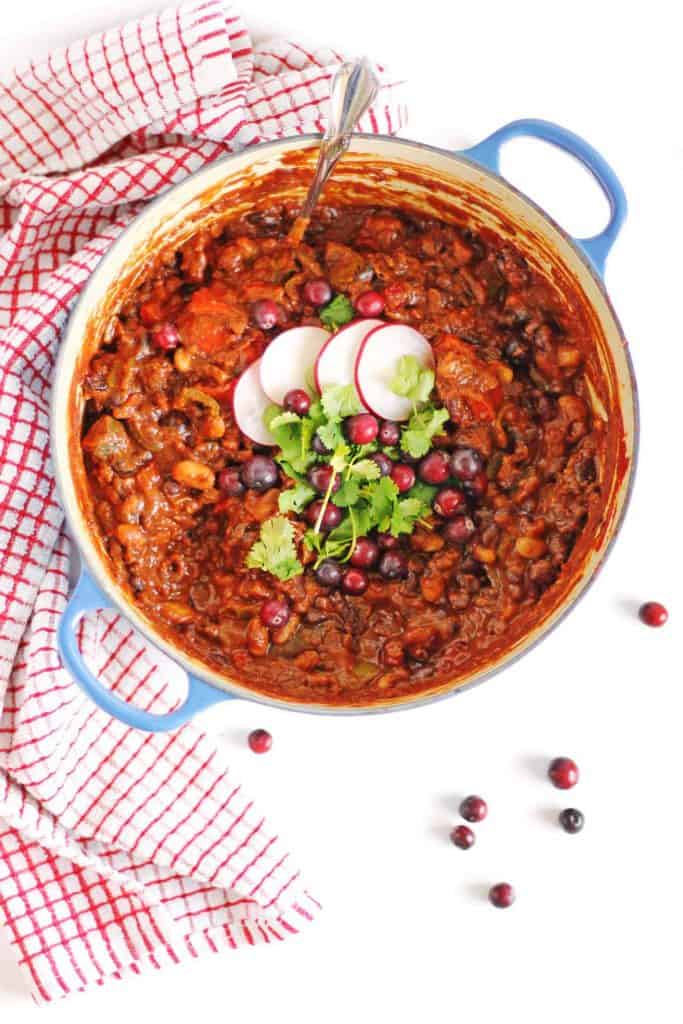 You can't have a roundup of cozy chili's without a recipe for white chicken chili. This creamy version stars chicken, great northern beans, and diced green chilies. And don't forget the homemade tortilla strips to garnish your huge bowl!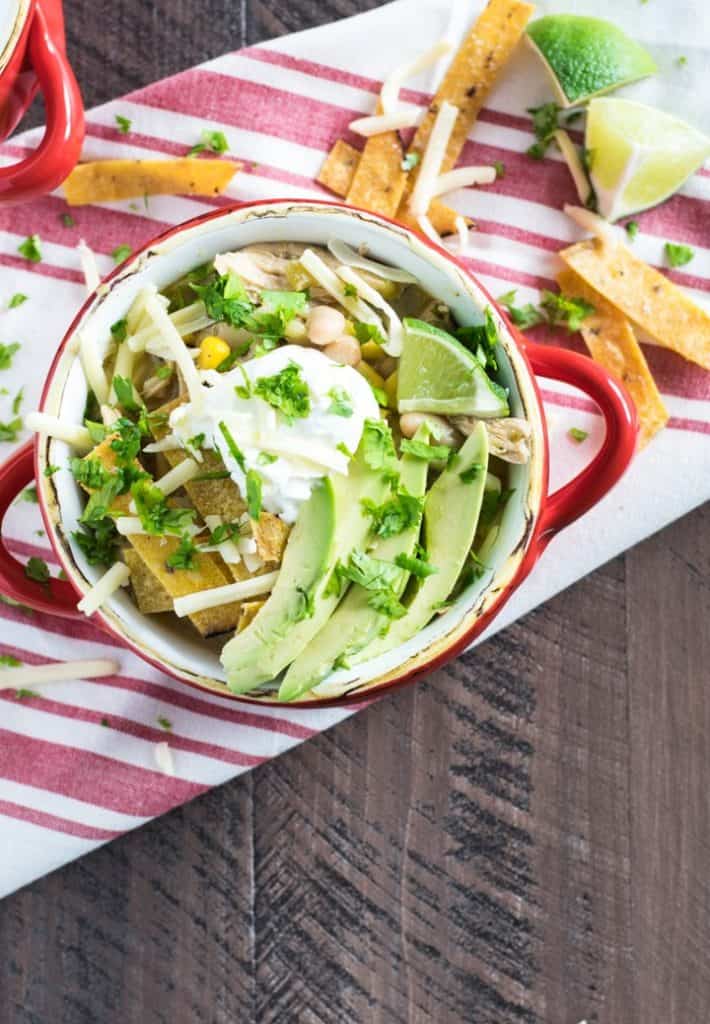 This German twist on classic chili stars sauerkraut and bratwursts. Spicy, hearty, and flavorful this chili is perfect for a family dinner or for a football game. And I'm guessing it pairs nicely with a beer!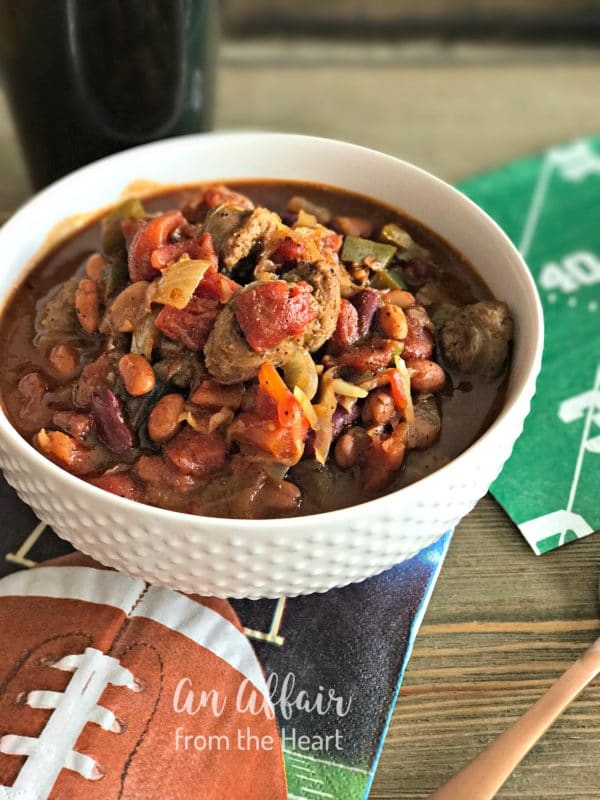 Swapping out the traditional ground meat in this chili for ribeye steak is absolutely mouthwatering. This Ribeye Steak Chili is hearty, loaded with tender steak, beans and all your favorite toppings. Your family is sure to go crazy for it!
Of course I had to include a mouthwatering yet healthier chili. This Healthy Turkey and Lentil Chili will satisfy all of your cozy needs while staying light with ground turkey instead of beef and the addition of healthy lentils. Also no instant pot? No worries there are instructions for the stovetop or slow cooker included.
Well there you have it, 10 of the Internet's most cozy chili recipes for fall! Try 1 or all of them out I hope you enjoy stuffing your face with chili!
Don't forget to pin for later –>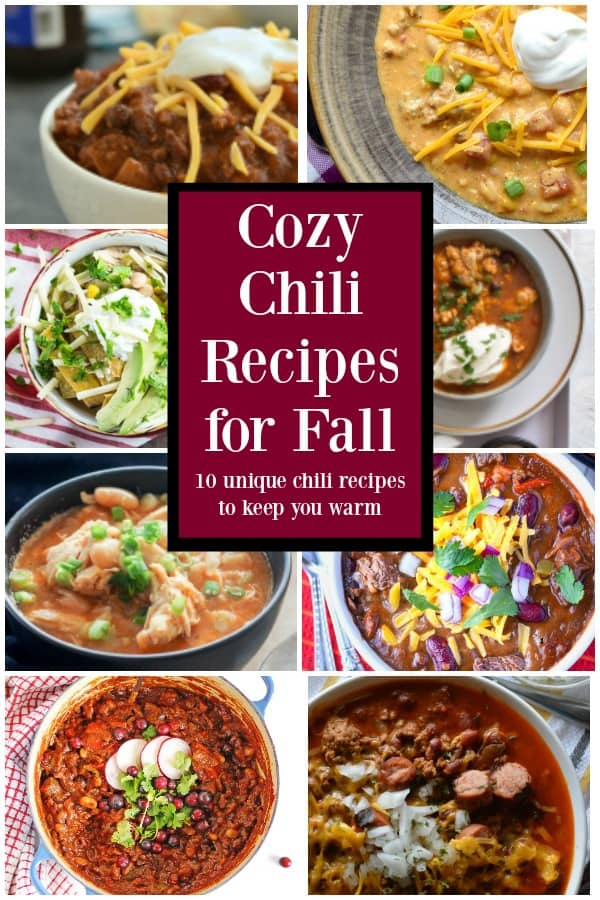 Peace & Love
Lauren, The Schmidty Wife
Please note that my links above may be affiliate links, and I will earn a commission if you purchase through these links. I recommend them because they are helpful, and are companies that I trust, not because of the commissions that I may earn from you using these products.