A collection of easy chicken breast recipes for dinner! Chicken breasts are a household staple that most people have readily available in their fridge. So I rounded up all of my favorite easy chicken breast ideas for dinner so you can pick your favorite from the list and get dinner made!
This post may contain Affiliate Links.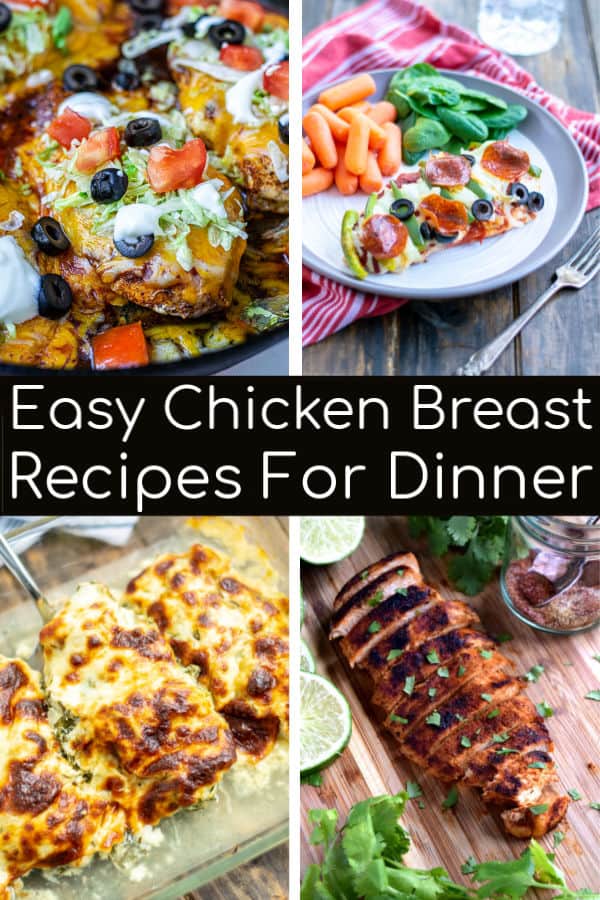 Easy Chicken Breast Recipes For Dinner
If you enjoyed this recipe or any of my others let me know by using #theschmidtywife on social media!
And make sure you are following me on Instagram, Pinterest, and Facebook for all the latest recipes!
Peace & Love
Lauren, The Schmidty Wife