A list of great ideas for meatless meals to try that the whole family will love! Easy plant based recipes for Meatless Monday, Lent, eating better, and conscience eating, plus are kid friendly! Even your biggest carnivore won't notice the meat is missing.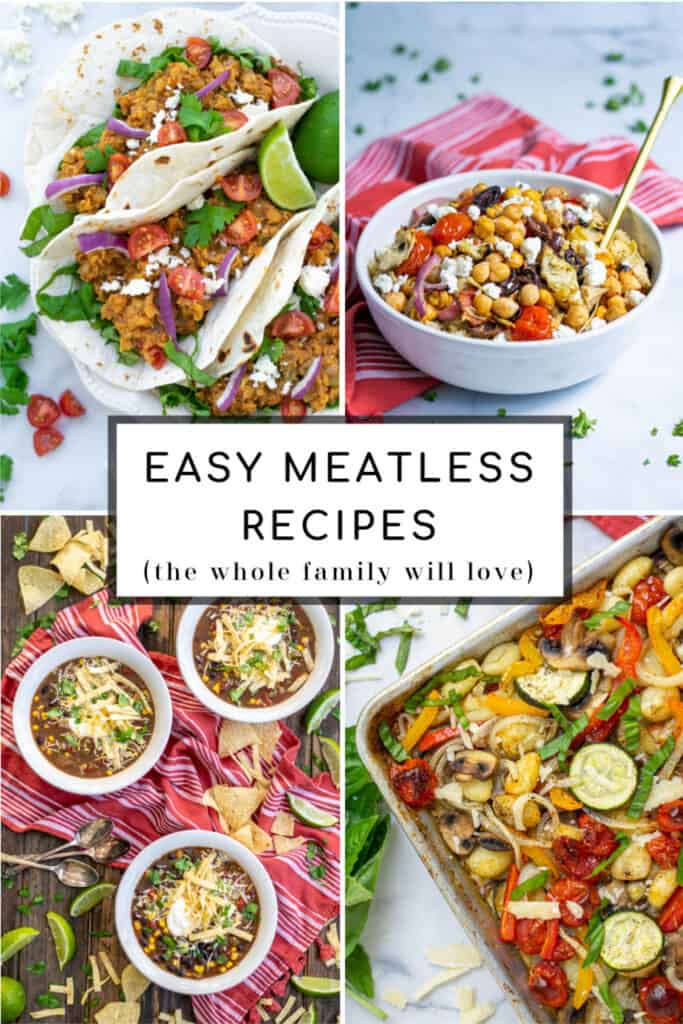 Surprisingly as a professional food blogger people love talking to me about food, shocker right?! And lately I have been hearing A LOT about families wanting to eat less meat and more plants.
Every person and family has various reasons for wanting to eat less meat whether it is for health, diet, money, conscience eating, or a combination.
The one thing I do know is that it can be pretty hard to find a place to start when you are used to planning meals around meat. So I put a list together of all of my best meatless meal ideas plus a couple from some blogger friends!
From refried beans, to soups, to tacos there is something for everyone!
Ideas For Meatless Meals
Need some side dishes to go with these meals?? Check these out:
And make sure you are following me on TikTok, Instagram, Pinterest, and Facebook for all the latest recipes!
Lauren, The Schmidty Wife
Please note that my links above may be affiliate links, and I will earn a commission if you purchase through these links. I recommend them because they are helpful, and are companies that I trust, not because of the commissions that I may earn from you using these products.