Get in the fall mood with these delicious Pumpkin Oatmeal Cookies! Naturally gluten-free using oats, these are sure to be a new fall favorite!
This post may contain Affiliate Links.
Pumpkin Oatmeal Cookies
I am going to start this post saying I do not follow a gluten free lifestyle, I don't think I could, a warm loaf of fresh sourdough bread out of my oven is probably my biggest weakness. Although I cannot live without gluten some people have no choice, like my little brother Michael. He struggled with stomach issues for years until he tried cutting gluten out and all of his stomach problems went away. It is absolutely crazy wonderful how food can so easily change people's lives. So earlier this fall (aka still during the summer) when I started going pumpkin crazy I had the knack to make something with my brother in mind. The fact that I had the urge to make something gluten free with my brother in mind during pumpkin season is a little ironic since he could care less about pumpkin and pumpkin spice season and he would end up going off on a tangent about girls in boots and scarfs (guilty 🙂 ). But I digress, I made Gluten Free Pumpkin Oatmeal Cookies anyways.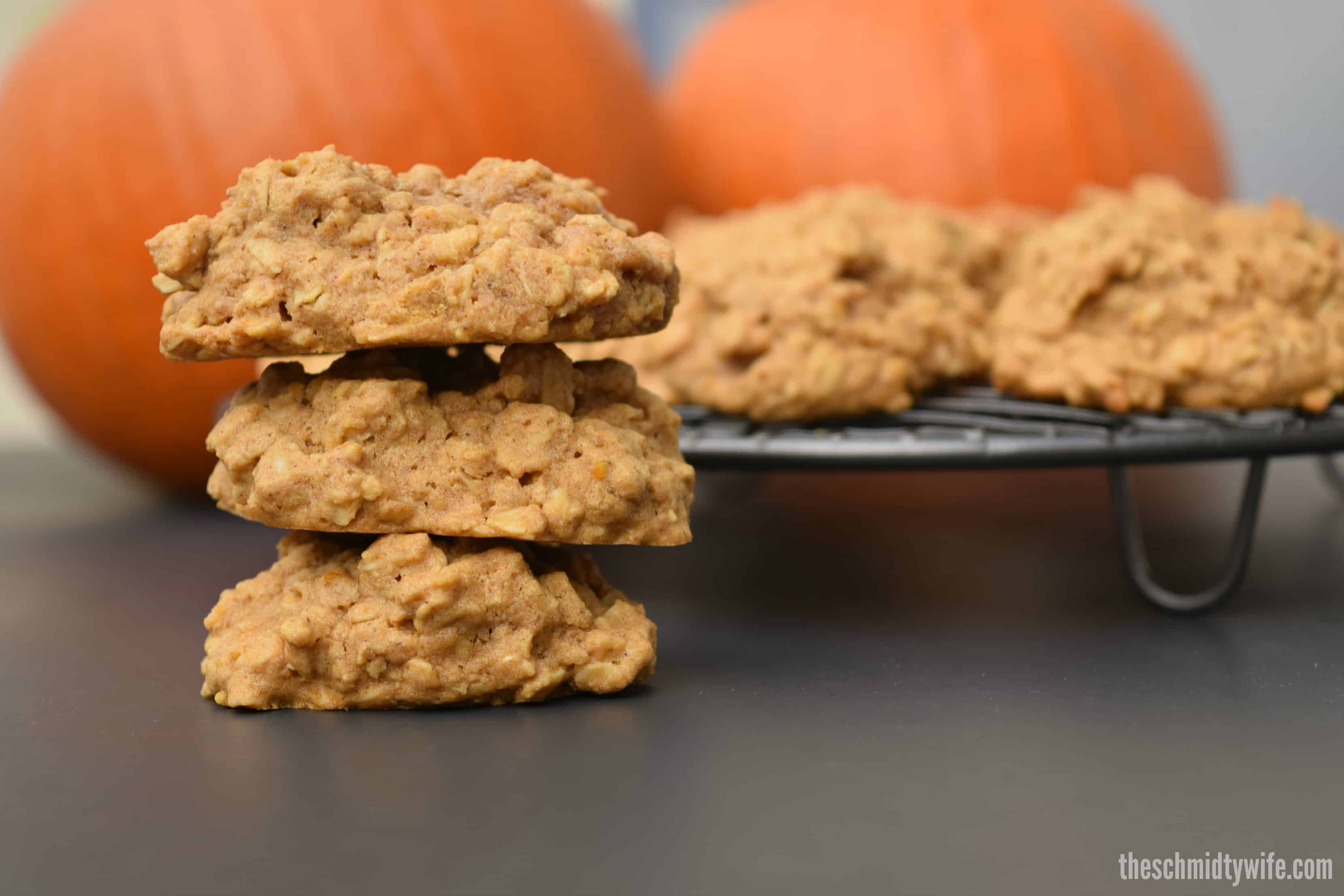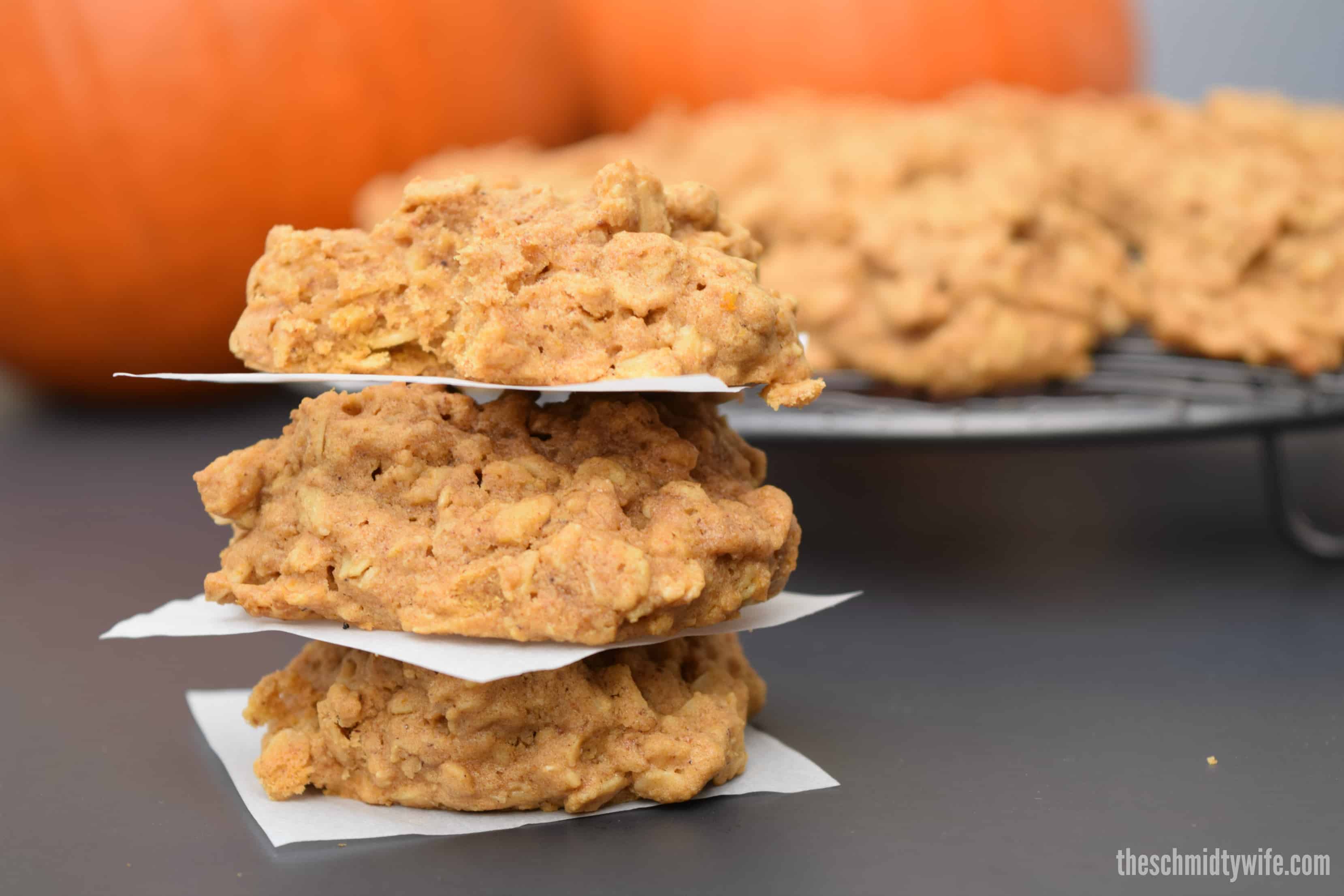 These oatmeal cookies are made with oat flour to keep them gluten free, if you are very sensitive to gluten make sure that you ensure both your oats and oat flours are gluten free varieties (I use Bob's Red Mill). You are also able to make oat flour in your food processor by using 1 cup of finely processed oats if you do not have oat flour. Along with butter, sugar, pumpkin, and of course a variety of traditional pumpkin spices these cookies are the perfect fall treat! Enjoy your Gluten Free Pumpkin Oatmeal Cookies!
P.S. Try them along side my Pumpkin Spice Chai Latte
Yield: about 30 cookies
Gluten Free Pumpkin Oatmeal Cookies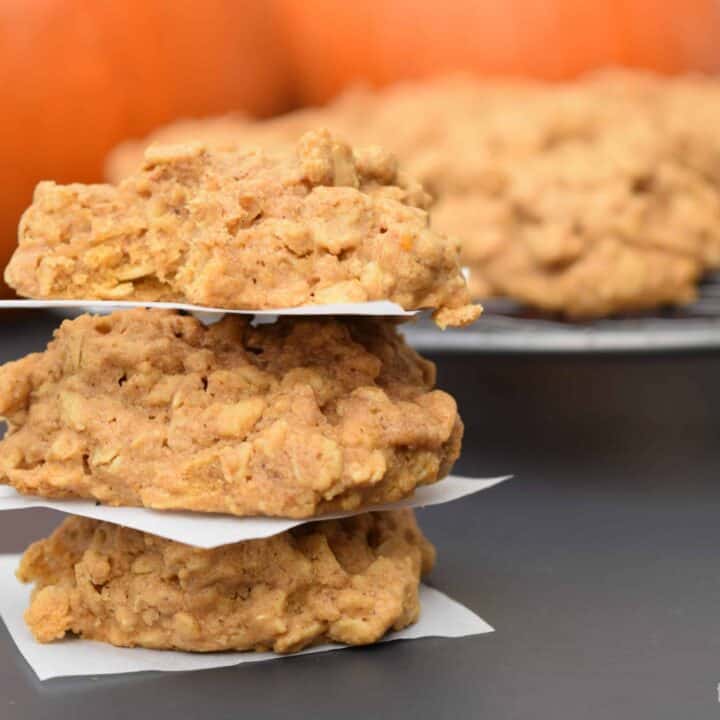 a gluten free fall treat, Pumpkin Oatmeal Cookies
Ingredients
1 cup butter, soft
1 cup brown sugar
2 eggs
1/2 cup pumpkin puree
1 teaspoon ground cinnamon
1/2 teaspoon ground ginger
1 teaspoon ground nutmeg
1/4 teaspoon ground cloves
1 cup oat flour*
1/2 teaspoon baking powder
1/2 teaspoon salt
3 cups oats
Instructions
Preheat oven to 350º F.
In the bowl of a stand mixer cream together the butter and brown sugar.
Add eggs, pumpkin puree, cinnamon, ginger, nutmeg, cloves to bowl. Mix together until combined.
Add oat flour, baking powder, and salt to the bowl. Mix to combine.
Add oats to mixture 1 cup at a time, slowly stirring until fully combined.
Line cookie sheet with parchment paper.
Scoop the dough onto the parchment paper using a tablespoon sized spoon. Place cookie dough 2 inches apart on cookie sheet. Gently press cookie dough down with the back of a spoon flatting it slightly (these cookies do not spread out so flatting them slightly helps them cook better).
Bake for 11-14 minutes.
Notes
*You can make your own oat flour by adding 1 cup of oats to a food processor and processing until fine like flour.
Nutrition Information:
Yield:
30
Serving Size:
1 cookie
Amount Per Serving:
Calories:

129
Total Fat:

7g
Saturated Fat:

4g
Trans Fat:

0g
Unsaturated Fat:

3g
Cholesterol:

29mg
Sodium:

100mg
Carbohydrates:

14g
Fiber:

1g
Sugar:

6g
Protein:

2g
Nutritional data is automated, final nutritional information will depend on ingredients used and any changes made.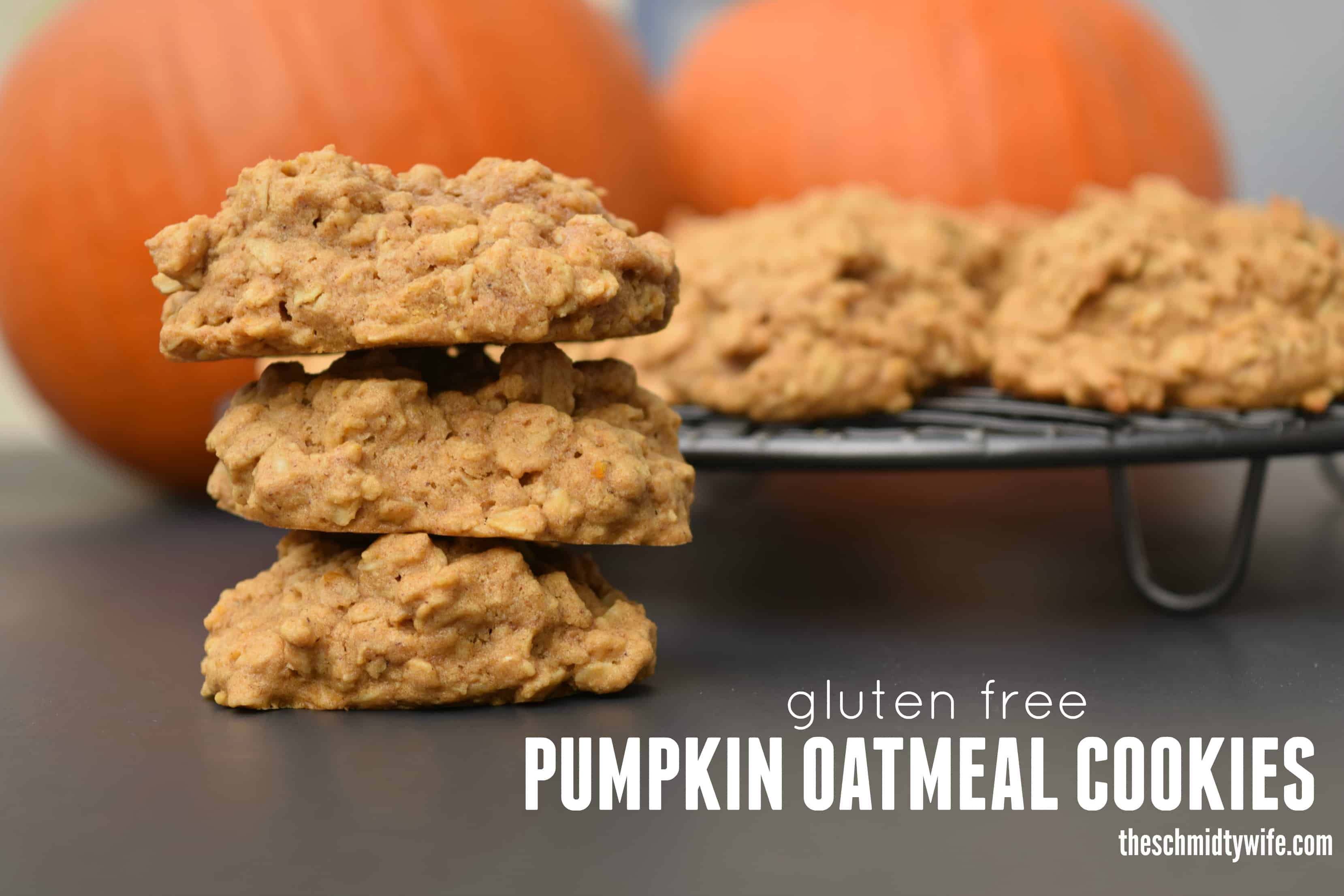 And make sure you are following me on TikTok, Instagram, Pinterest, and Facebook for all the latest recipes!
Lauren, The Schmidty Wife
P.S. Don't forget to sign up for tasty recipes straight to your inbox!
[mc4wp_form id="753″]