Applesauce is one of those things that is so much better homemade! Now with the help of your slow cooker it has become even easier! Get delicious Homemade Applesauce in just a few hours with just apples, cinnamon, and water!
This post may contain Affiliate Links.
How to make Applesauce in the Slow Cooker
I love apple picking! Nothing is more Fall then getting the family together and having a full day of apple picking festivities. This year we started our apple picking day by getting all dressed up in plaid, getting mom and dad pumpkin spice lattes, and we got to the farm and indulged in warm freshly baked apple cider donuts. Archie got to see chickens and goats and 'run' through a field of pumpkins. We then walked throughout the whole orchard finding apples we thought tasted best. Archie even helped pick a few but his favorite part was tasting all of the fresh apples! We ended the trip by picking out pumpkins that are now sitting outside the front door waiting to be turned into jack-o-lanterns. When we got home Archie went down for a nap and Matt and I immediately started making apple pies. We made 2 pies and I looked at our apples to see how big of a dent we made in our freshly picked supply, you could barely even tell we used any! Since I still had so many apples I knew exactly what I was going to make and I am going to share this recipe with you today, Homemade Crockpot Applesauce. But first some adorable pictures of my family picking apples.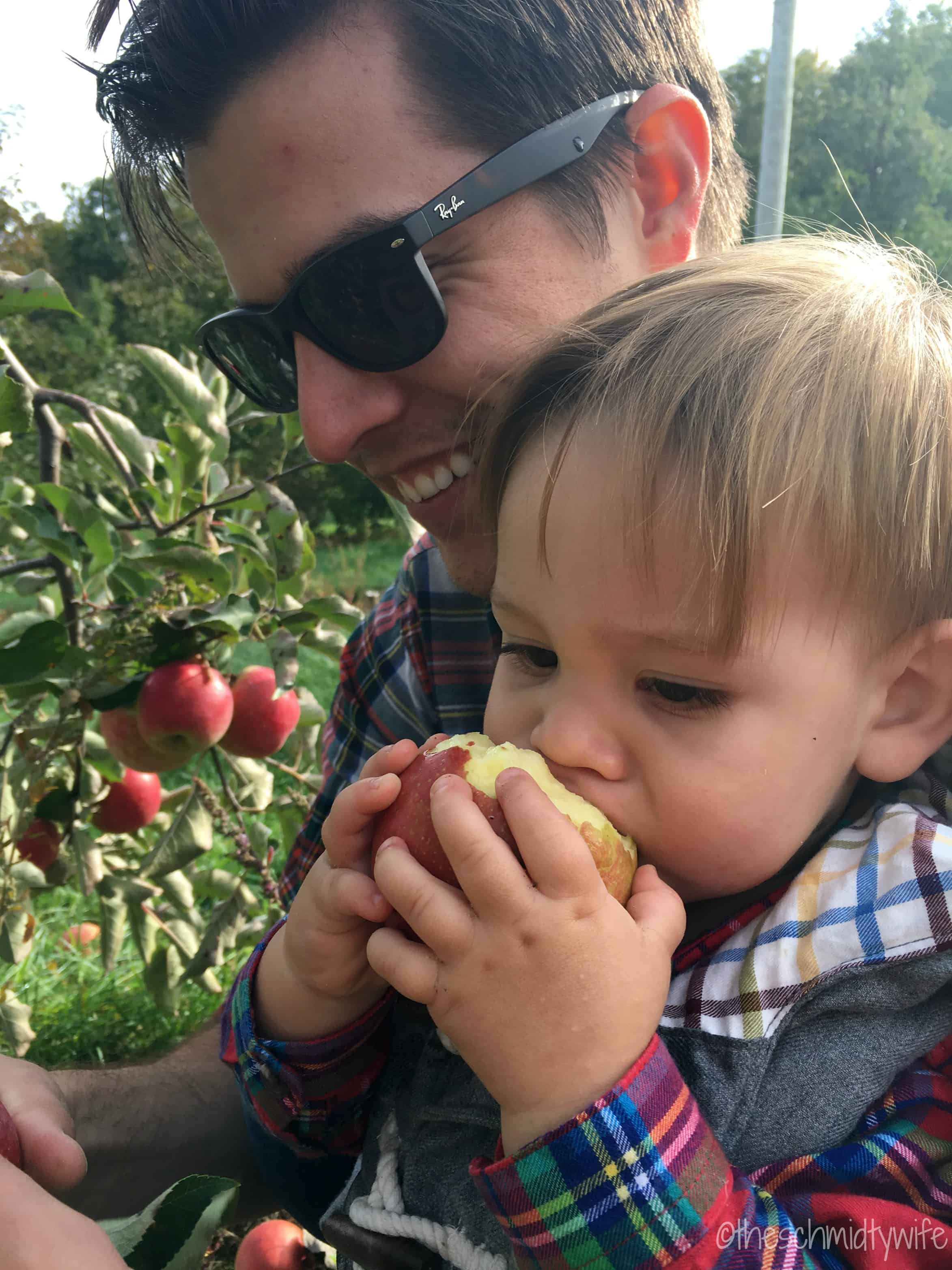 So lets get to Homemade Crockpot Applesauce. If you have never had homemade applesauce before, I am so sorry, store bought has nothing on homemade applesauce. Not only is homemade applesauce life changing it could not be easier to make in the crockpot. Peel, slice, add water and cinnamon to crockpot, cook on low for 4 hours, boom applesauce. This applesauce is still chunky making it a pleasure to eat and the cinnamon stick gives it has a very slight cinnamon taste without over powering the apples. If you you really like cinnamon applesauce you will want to add more ground cinnamon to your crock. So whether you went apple picking this year and have an abundance of apples or you cannot resist the low prices at the grocery store there is literally no excuse to not make a batch of homemade crockpot applesauce this fall. Enjoy!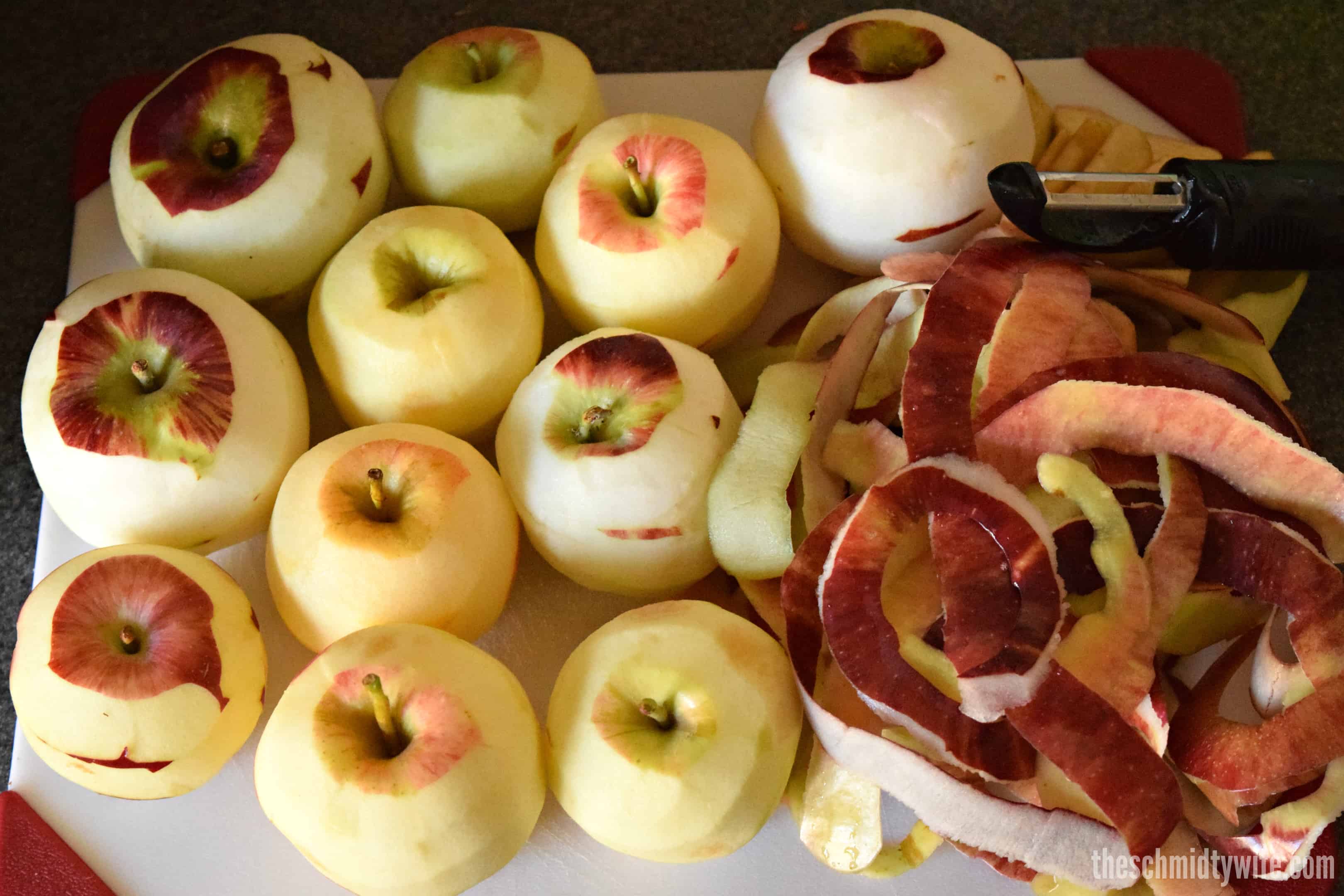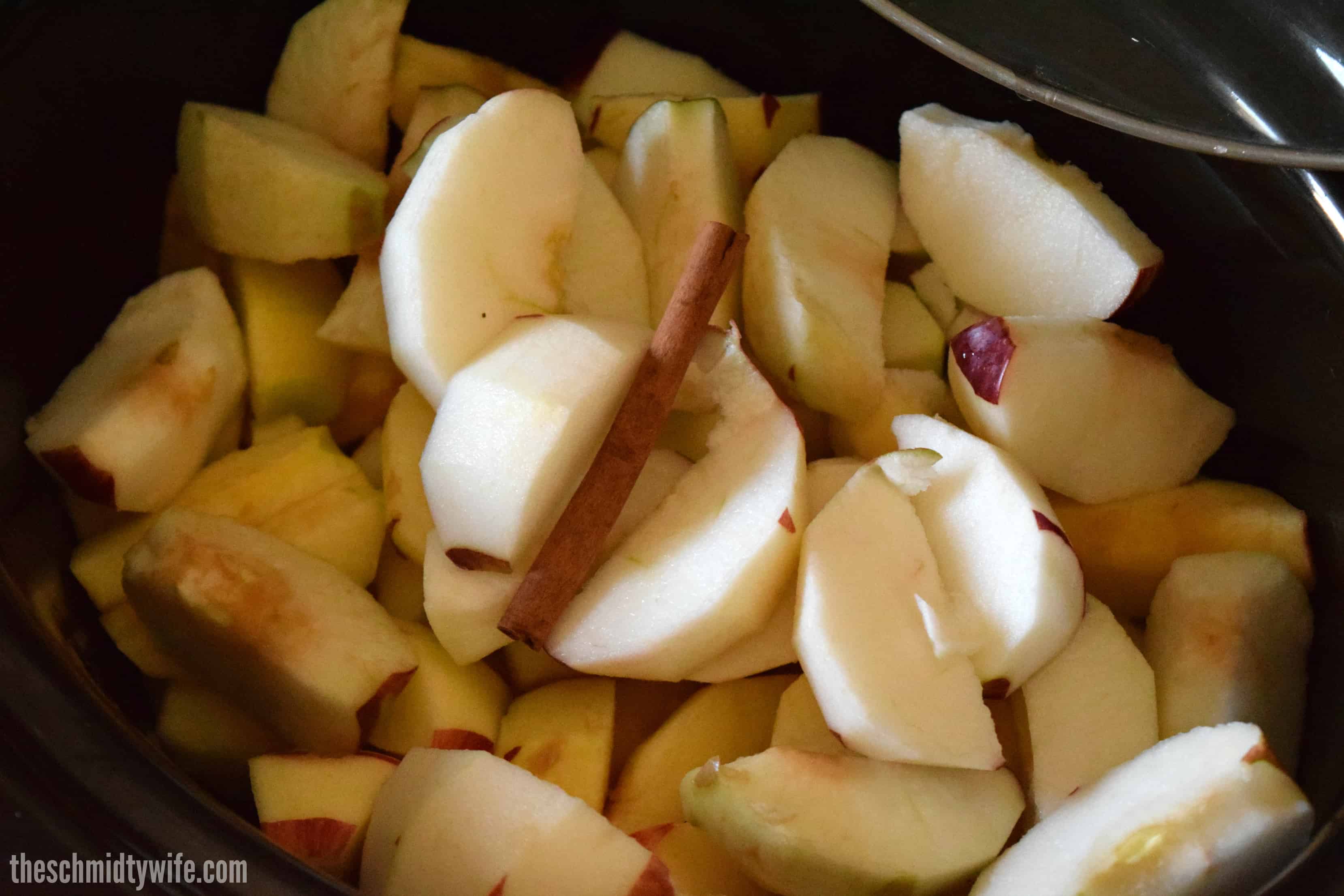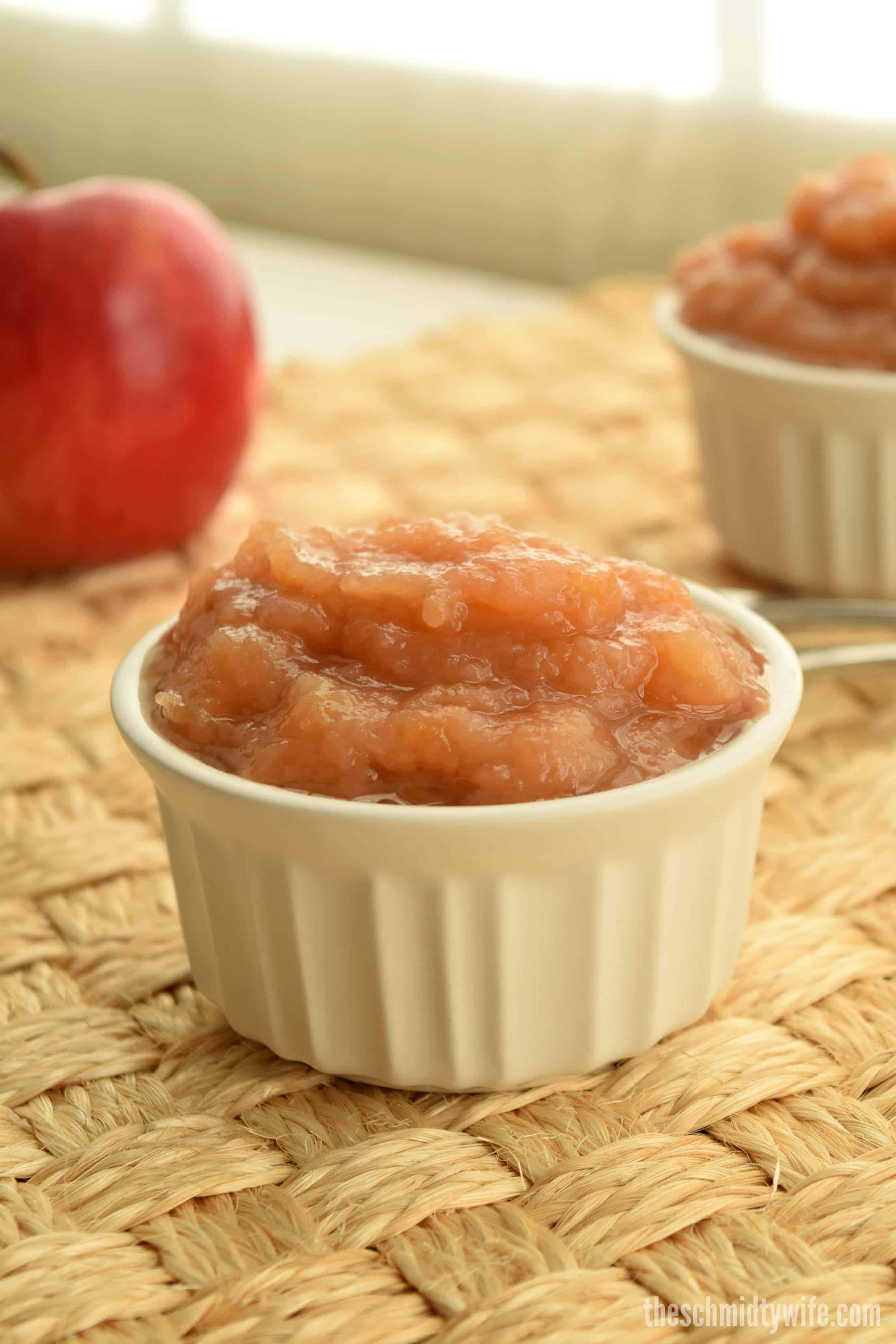 Yield: 4-5 cups depending on apple sizes
Homemade Crockpot Applesauce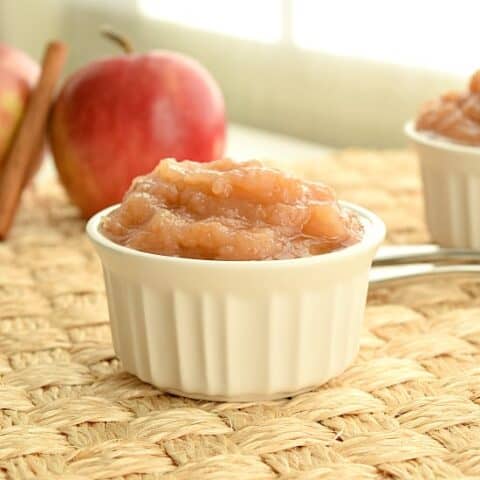 an easy and delicious homemade applesauce
Total Time
4 hours
10 minutes
Ingredients
11-13 medium apples
1 2-inch cinnamon stick
1/4 cup water
Instructions
Peel all the apples. Core each apple and cut into 8 slices. (I used one of those handy core/slicer tools made for apples, it works like a charm!)
Add cinnamon stick to crockpot. Add all apple slices. Cover with water.
Cook on low for 4 hours.
Use large wooden spoon to mash apples, at this point they should mash into a sauce very easily. If you prefer your applesauce extra smooth use an immersion blender or a regular blender once cooled.
Enjoy! Keeps in an airtight container in the refrigerator for up to a week.
Nutrition Information:
Yield:
8
Serving Size:
1
Amount Per Serving:
Calories:

154
Total Fat:

1g
Saturated Fat:

0g
Trans Fat:

0g
Unsaturated Fat:

0g
Cholesterol:

0mg
Sodium:

3mg
Carbohydrates:

41g
Fiber:

7g
Sugar:

31g
Protein:

1g
Nutritional data is automated, final nutritional information will depend on ingredients used and any changes made.
And make sure you are following me on TikTok, Instagram, Pinterest, and Facebook for all the latest recipes!
Lauren, The Schmidty Wife