This post may contain Affiliate Links.
I have been provided a 10-inch Stainless Steel Frying Pan by Mealthy in exchange for an honest review, all opinions are 100% mine. Please note that links in this review may be affiliate links, and I will earn a commission if you purchase through these links. I recommend them because they are helpful, and are companies that I trust, not because of the commissions that I may earn from you using these products.

Mealthy Stainless Steel Frying Pan Review
I have been wanting to get my hands on a stainless steel frying pan for forever! Okay maybe a little bit of an exaggeration but I have really wanted one, so when Mealthy offered me to try out their Stainless Steel 10-inch Frying Pan I couldn't pass it up! (and you shouldn't either with an exclusive promo code for my readers at the end of the article)
So I have had a chance to cook with it for a while so I am going to share with you what I think of it!

Mealthy Frying Pan Features
Before we deep dive into the review let's cover some of the frying pan's features!
5 layer construction, resulting in a 3 millimeter thick skillet
stainless steel outer layers protect against corrosion
aluminum core layers provide even heating and heat retention
handle is ergonomic, stay-cool, with a hollow-core
compatible with all types of gas, induction, ceramic, and electric stovetops
oven & dishwasher safe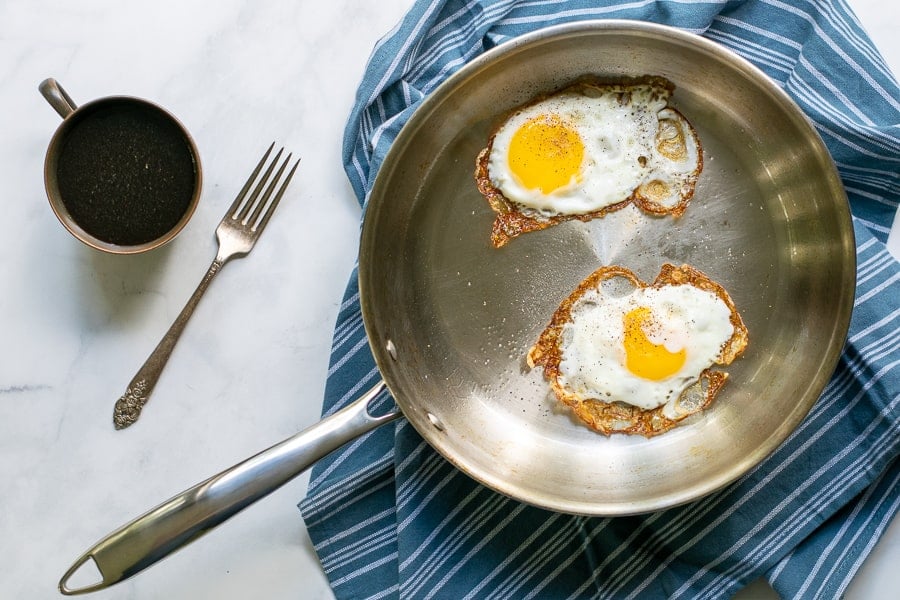 So how well does the Mealthy Frying Pan work?
Let me show you!
To me the ultimate test to any frying pan is makings eggs. So I am going to show you how I LOVE frying eggs in my new stainless steel frying pan.
Now I like my eggs really crispy, so I like the heat high, luckily this pan is so awesome the eggs just slide right off. Even if you don't like your eggs as crispy and use a lower heat the eggs still cook perfectly in this stainless steel frying pan!
To use start by heating the pan for a minute. Add the oil until the the oil is hot and shimmery.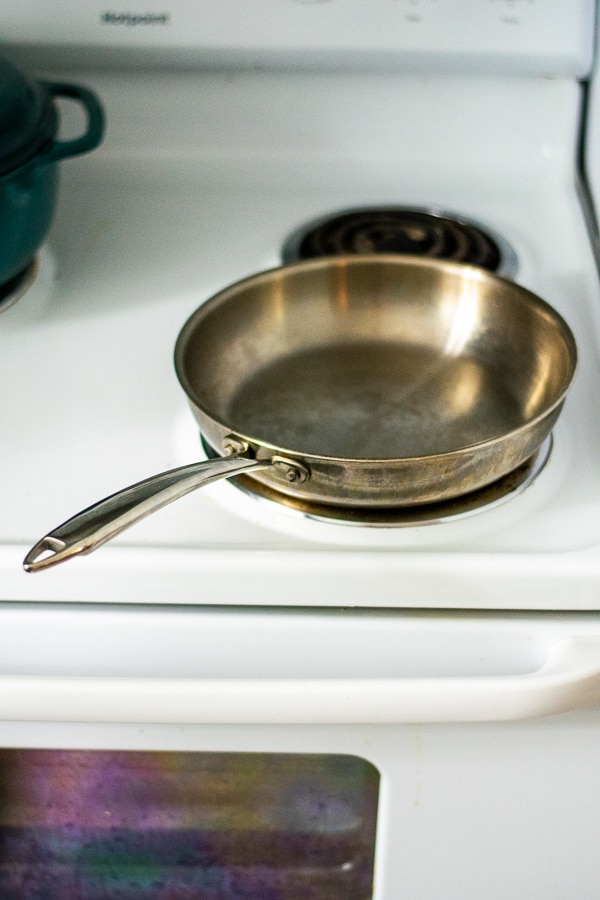 Next crack your eggs and watch them sizzle in the pan.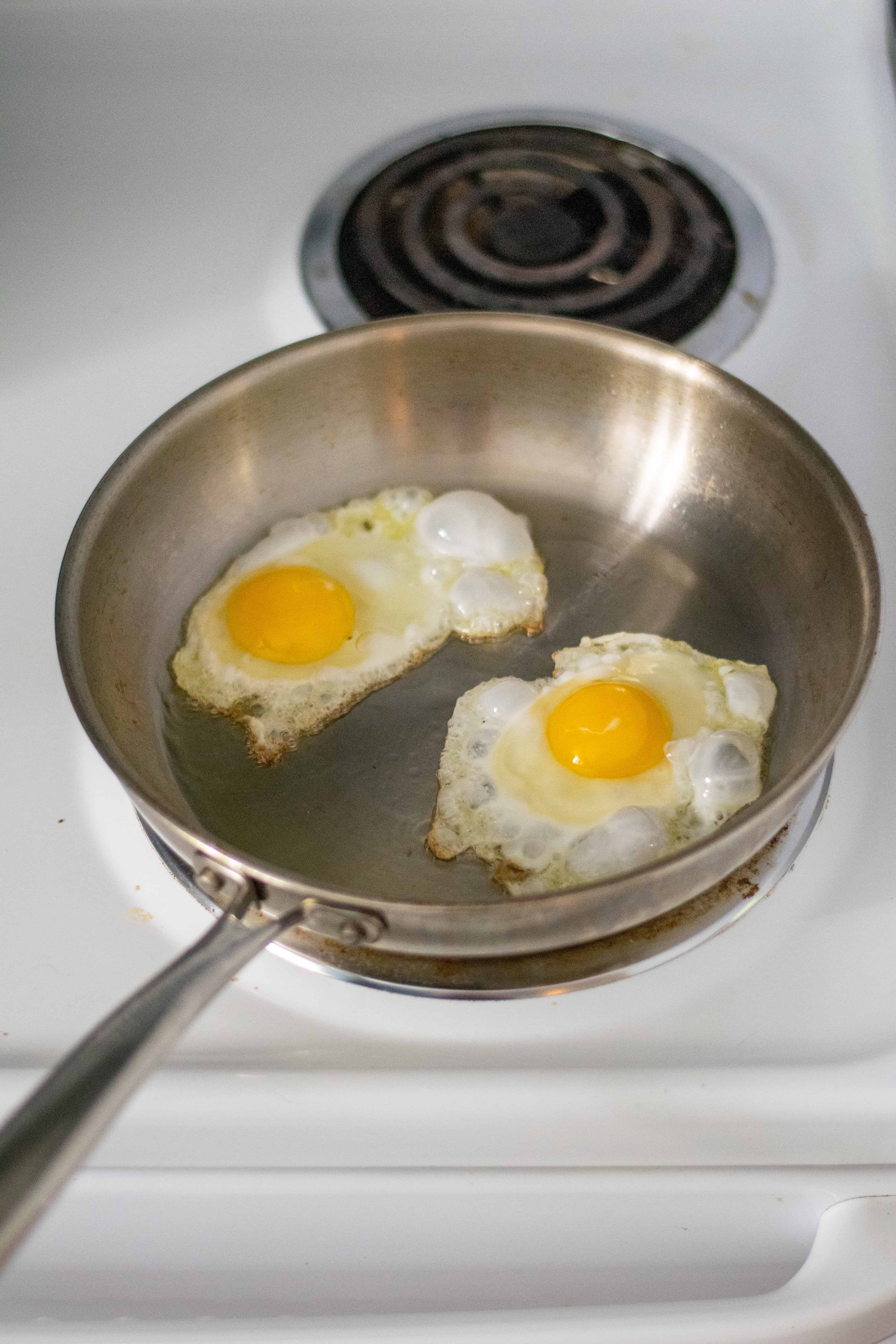 One of the huge pros about his frying pan it that it is weighted nicely giving everything in the pan an even cook!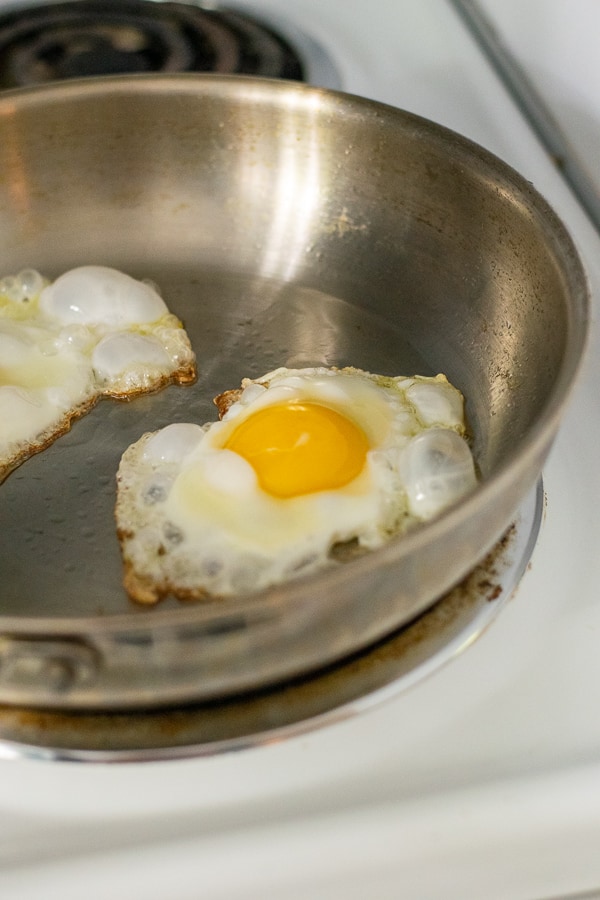 Once the eggs are done to my liking they easily come off with a spatula! And they are ready to eat!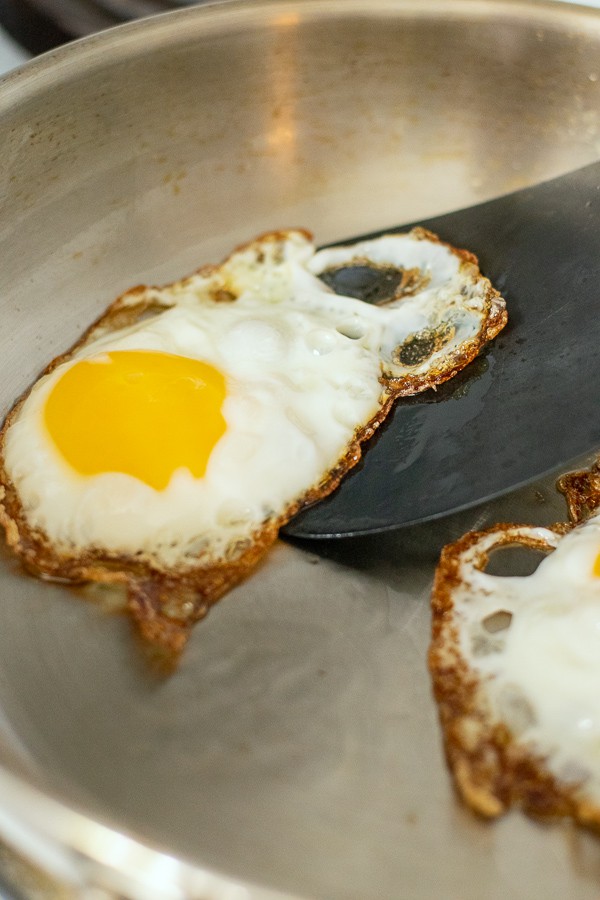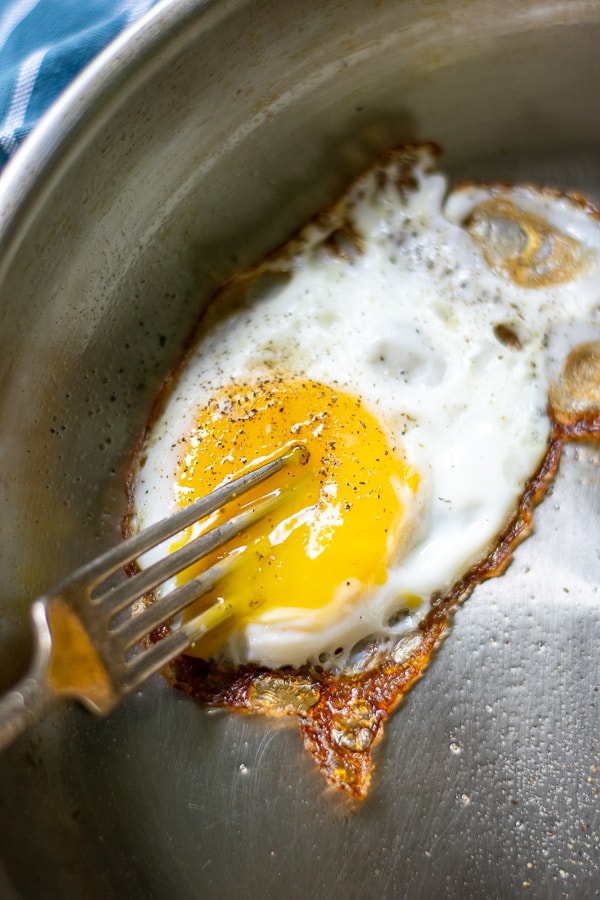 I will say this, none of my non-stick pans fry an egg that well, not even close! This pan definitely has a far superior frying ability that I am in love with! I mean just take anther look at the crispy edges on that egg!!
So I think I call that a success!
PRO & CONS
So now that you saw the frying pan in action let's take a look at the pros and cons.
Pros
Sleek well thought out design, in my opinion this frying pan looks and feels like it should be double the price from what it actually is
Heavy duty, this pan is heavy but in a good way. Just by feeling it you know that it is going to be properly weighted on the stovetop for a even heating
Hollow handle, I love that the handle is designed to keep from getting too hot. The handle has a hollow design so that you are able to grab the end of the handle without protection if it is on the stove
Oven safe, a lot of recipes, like a good steak goes from the stovetop to the oven and this skillet if fully capable of doing that
Fairly priced, like I said before I think that this skillet feels more expensive than it is, at a fair price of $59.95 (as of 9/19/19) it is a solid investment as this skillet is made to last and will not have to be replaced anytime soon
Cons
It's 10-inch, Although there is nothing wrong with the fact that it is a 10-inch skillet, which is very suitable for most family kitchens, I would love to see a 12-inch option
No available lid, Luckily any 10-inch lid from any set fits this frying pan, but I would love to see a lid available, I like to use a lid on my frying pans for certain occasions like melting cheese, or cooking food faster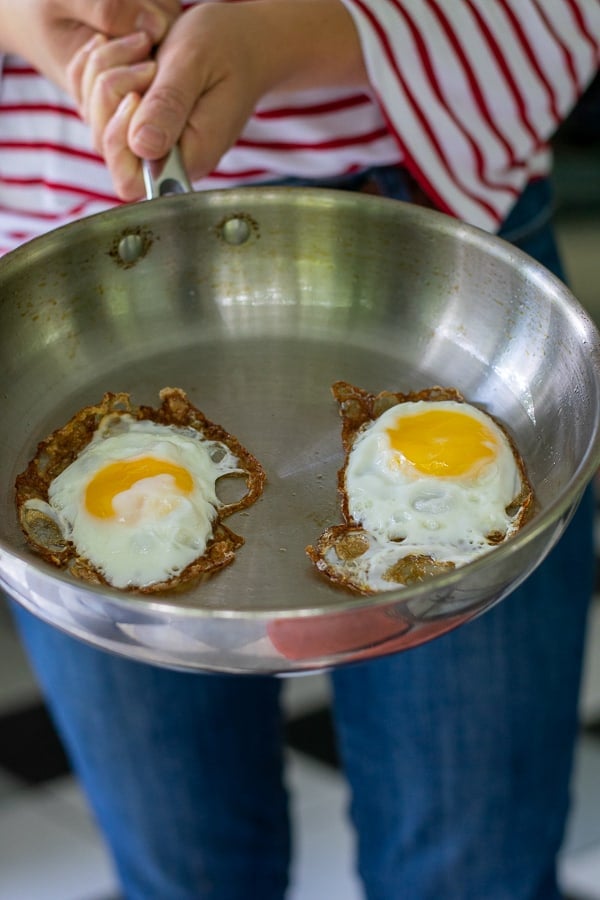 My overall thoughts on the Stainless Steel 10-inch Frying Pan?
I like it A LOT!
I would recommend it to friends & family!
I have been loving my frying pan, and making eggs in it about every other day, not to mention some of my favorite skillet meals that are perfect for this pan:
So if you are ready to make the switch to stainless steel follow the link below, and use my promo code to save at the Mealthy checkout!
To grab yours today head over to the Mealthy Webpage HERE (affiliate link). AND for my readers enter THESCHMIDTYWIFE promo code at the checkout to receive a $10.00 USD savings off your total in-cart purchase making it an even better value!
If you enjoyed this recipe or any of my others let me know by using #theschmidtywife on social media!
And make sure you are following me on Instagram, Pinterest, and Facebook for all the latest recipes!
Peace & Love
Lauren, The Schmidty Wife