Hey y'all! (That felt weird to type, I am not for the south and have never said y'all before).
Hey Guys! That's better. I was recently talking with my sister(aka the #1 fan of theschmidtywife.com) about Thanksgiving. She is hosting it for the first time this year at her new house. Now I won't actually be there, as she and her husband, Dan live in South Dakota and we live in New Hampshire but the rest of my family will be there and I still am a control freak want them to have the best Thanksgiving. I happened to still have all of my Thanksgiving menu from last year in my trusty recipes notebook from when I hosted, so I shared it with her. And I figured why not share it here!
My husband, Matt and I are big fans of classic Thanksgiving so you'll find a lot of recipes for a classic meal here. Now there is actually a few recipes you won't find on this menu. I still make them I just don't have an actual recipe to share with you, but lucky for you there is a world wide web full of recipes to help you fill in the spots I miss.
So, here are the things I don't have an actual recipe to share with you, these are mostly items that I "just make", sometimes it is better to not overthink the easy stuff and just make it simple.
First, turkey. Obviously we have turkey, but I just don't use a recipe for it. Not helpful right… I buy a frozen turkey, I make sure it is thawed in time to cook. I check the turkey for cooking times and I rub it with softened butter, usually with some dried herbs like rosemary, thyme, and sage. It goes in a big roasting pan and I cover it with tin foil once it starts getting golden. There are thousands of recipes for turkey out there so check out Pinterest if you want to get fancier or need more direction.
Stuffing. I HATE STUFFING. I can't explain it, it makes me gag. I know a ton of people love it including my husband, so I buy Matt and the boys a box of stovetop and Matt makes them stovetop stuffing. Matt actually prefers stovetop to something homemade (childhood memories associations) so its a win, win for both of us.
Gravy. Also another one of those items that doesn't truly need a recipe, you'll need some butter and flour to make a roux and all of the turkey drippings, plus a little milk. Whisk whisk whisk, voila gravy.
So I know those are all staples for Thanksgiving so here are Pinterest links to turkey, stuffing, and homemade gravy to get you started if you need help.
So before we get to the recipes I have a few tips to share if you are hosting Thanksgiving!
TIPS:
• Make sure you give your turkey enough time to thaw, the general rule is 24 hours for every 5 pounds in the fridge
• If you're having house guests during the holidays you're going to have to also feed them other meals, I recommend an overnight/make ahead breakfast casserole or strata to feed a crowd
• Don't forget a relish/snack tray for appetizers/lunch, I love some cheese and crackers as well as classic relishes like olives and pickles
• Make as much ahead as possible:
> Pie crust and Pies can be made ahead on Tuesday and still be great on Thursday
> Salad toppings and dressing should be assembled and roasted the day before
> Sweet Potato Casserole can be prepped the day ahead, the filling all made and the toppings ready so it can just be assembled and heated
> Rolls should be made in the morning, they need the time to rise
• Use post-it notes to assign casserole dishes, bowls, and plates to each food you are making, that way you aren't scrambling to find dishes to put things in
• Turn the cooking of the food into a family event, assign dishes to different people, that why you aren't doing everything yourself, plus its a fun way to spend time with family
• Grab all of your non-perishables (and turkey) a full week (or two) ahead of Thanksgiving, this just helps with the stress of trying to get everything at the same time as everyone else the few days before, just take another small trip to grab the things you need fresh a day or two a head of Thanksgiving
• Don't forget whipped cream or ice cream for the pie
• Have fun and enjoy Thanksgiving!
Okay now the recipes!
Because you can only make so much on the stove and in the oven, its a great idea to use your slow cooker during thanksgiving! I love this recipe and have made it many times, I don't have a handheld mixer so I either mash the potatoes by hand or transfer the to my kitchen aid. I have also doubled this recipe and it still comes out great!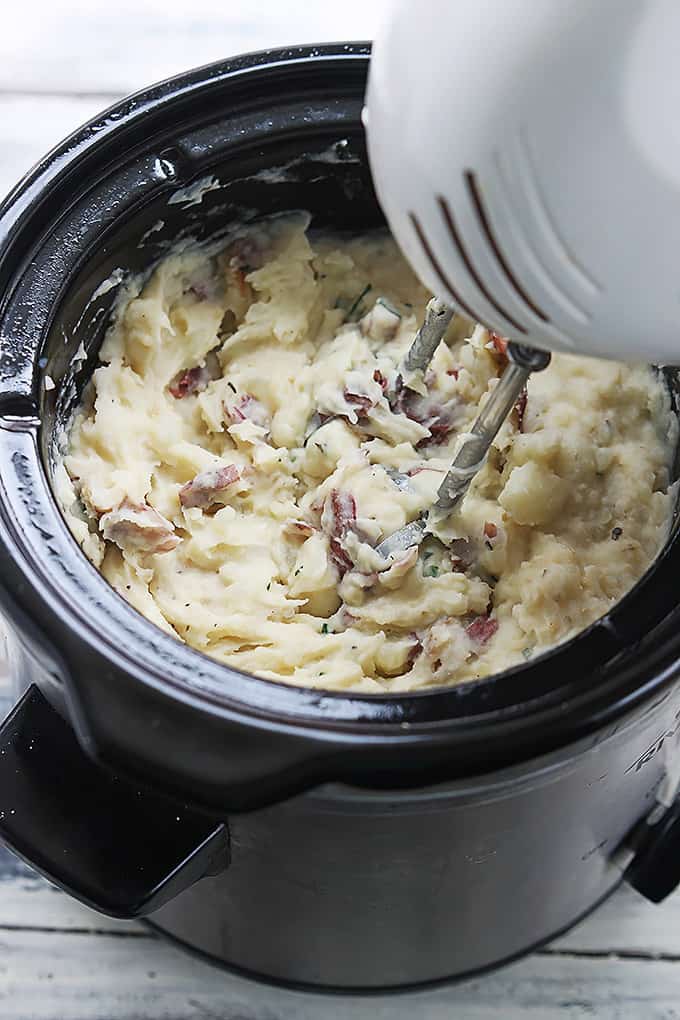 I know that this is my own recipe but you guys this salad rocks! It is absolutely perfect for Thanksgiving, not to mention you can prep everything ahead of time and just quickly assemble it before it is time to eat.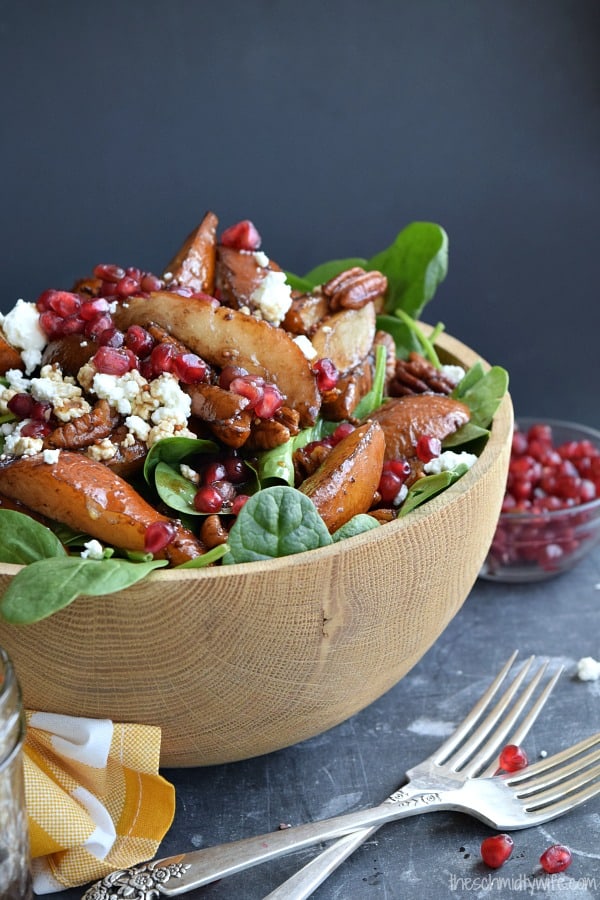 So another crockpot recipe. I am aware that maybe most people don't have two crockpots but I have a normal sized one and a smaller appetizer sized one. So the smaller one makes the cranberry sauce. I am sure this recipe could be easily adapted for the stove top. The best thing about cranberry sauce really is that its so easy to put your own spin on it. I like using a little less sugar and some orange zest in mine.
Always a crowd pleaser. Best part about this dish is it can be prepped ahead the day or two before and just heated up in the oven! I clearly remember this being one of my dads favorite's last year.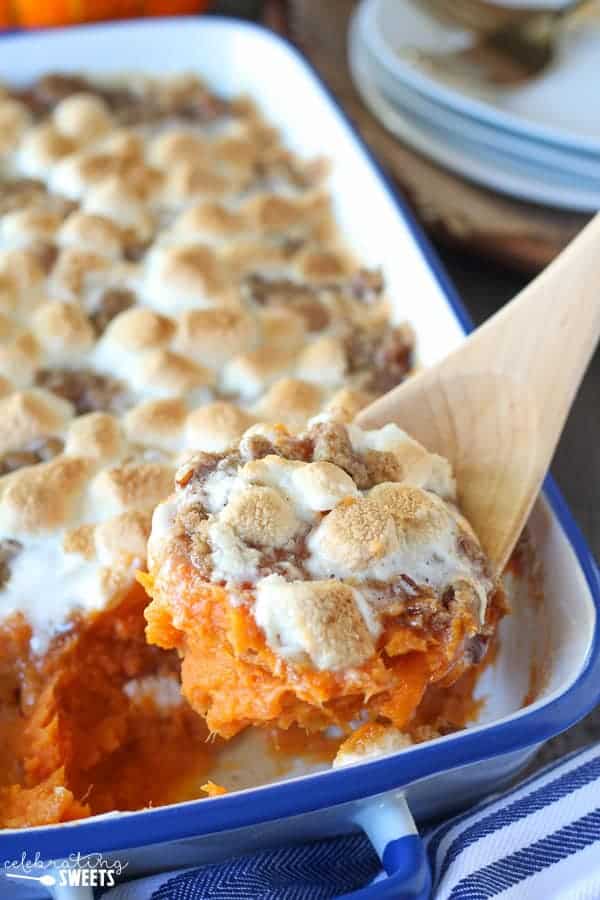 This recipe has been my go-to for dinner rolls for a long time now. They are the perfect dinner roll for your thanksgiving feast. If you have a smaller crowd the recipe does half super well. My word of advice on this recipe though would be careful to not let these over rise, so keep a watchful eye on the rising time.
Yes its the one on the back of the box of french's fried onion, I always make the classic.
Step by step instructions with pictures for how to make all butter pie crust. It is a lot easier than you think! Perfect for your Thanksgiving pies!
Libby's Pumpkin Pie from the back of the can of Libby's Pumpkin Puree
You can find the recipe online, its the same that is on the back of the can, another classic I don't mess with.
So here is where I stray from the classics, if you read the post you'll find out that my family always had sunflower seed pie instead Pecan Pie. So I guess to me its a classic. Either way you should give this pie a try, its always a hit wherever I share it!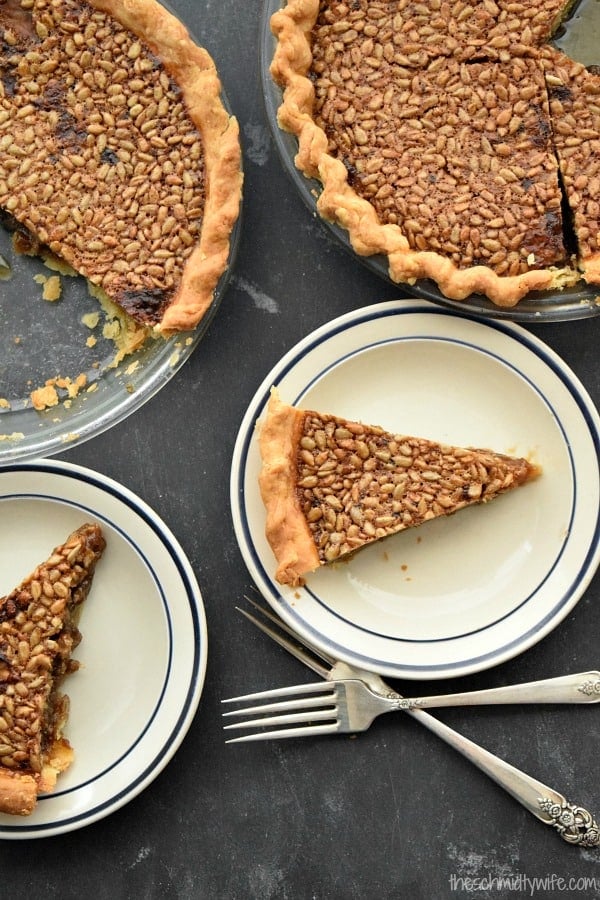 There you have it! My last piece of advice would be to have plenty of drinks for everyone, juice for kids, water, pop, coffee, and of course plenty of beer and wine.
Have a great Thanksgiving everyone!
Peace & Love
Lauren, The Schmidty Wife
Please note that my links above may be affiliate links, and I will earn a commission if you purchase through these links. I recommend them because they are helpful, and are companies that I trust, not because of the commissions that I may earn from you using these products.