Everyone with a family knows how important it can be to find a great weeknight dinner recipe! Here is a list of 21 of the best stovetop, oven, slow cooker, and pressure cooker weeknight dinner ideas for the family!
This post may contain Affiliate Links.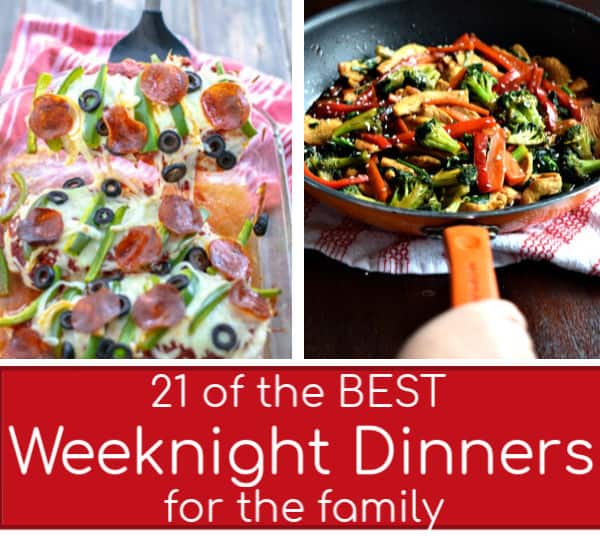 The BEST Weeknight Dinner Ideas for the Family
Life can be busy but we still all want to eat generally healthy right? So I have rounded up 21 of the most fresh weeknight dinners that are perfect for the whole family.
For your convince I have divided the list into 4 sections; Stovetop, Oven, Slow Cooker, and Pressure Cooker. So no matter what your jam is you will find something on this list you'll love! From chicken bakes, to Chinese fake-out, to weeknight ribs it is time to get your grub on!
So there you have it 21 perfect recipe for successful weeknight dinners! Which one are you going to try first??
and as always…
If you enjoyed this recipe or any of my others let me know by using #theschmidtywife on social media!
And make sure you are following me on Instagram, Pinterest, and Facebook for all the latest recipes!
Peace & Love
Lauren, The Schmidty Wife
P.S. Looking for even more recipes? Check out my Shrimp Stir Fry or my Easy Southwest Chicken.