With the new baby here we have been eating a lot of stir fry's and a lot of rice bowl style meals. They are easy and all inclusive (aka no extra side dishes). These types of meals all have one thing in common, Rice. It has also come to my attention lately that most people don't know how easy it is to cook regular rice on the stovetop. There is no need for fancy gadgets or pressure cookers, in just 15 minutes it can be made perfectly on your stovetop with the magic foolproof ratio of rice to water, so what is my foolproof method for cooking rice on the stovetop?
1 PART RICE to 1.5 PARTS WATER
It is truly that simple.
So ditch what the instructions on the bag and follow this simple ratio. So 1 cup of rice is cooking with 1 1/2 cups water, 2 cups of rice is cooked with 3 cups of water, 3 cups of rice is cooked with 4 1/2 cups of water, and so forth (although why you need more rice than that is beyond me). So easy to remember right!?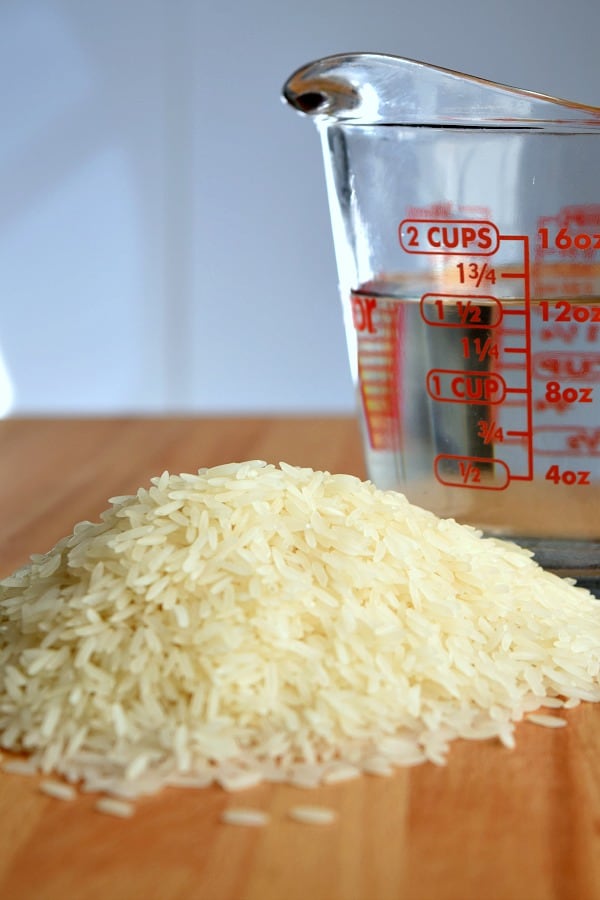 So now that we have the ratio down the next thing you need is a pot with a good tight lid, it is important when cooking rice to keep the lid on so no steam escapes.
So once you have your pot add your rice and cold water to the pot. Note, you will start with cold water unlike a lot of instructions will have you boil it first. Once you have the water and rice in the pot, cover and heat on the stove over high heat.
The water will start to boil, LEAVE THE LID ON. Don't peek (also a glass lid is clutch here (do kids still use the term 'clutch'?)), anyway once the water is to a full boil turn the heat down to the lowest setting on your stove. Set a timer for 10 minutes and leave your rice alone.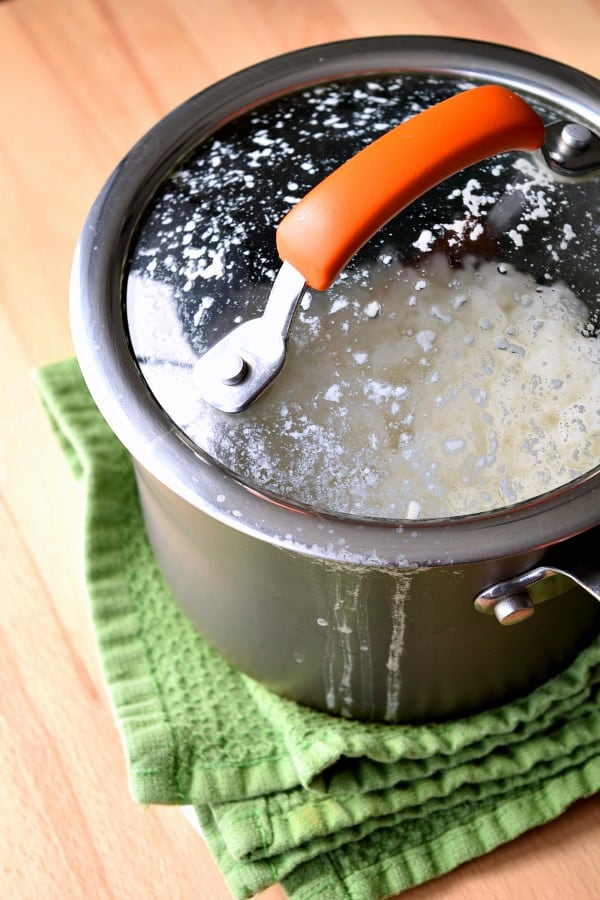 Do NOT peek at your rice, no stirring, it's almost best if you forget about it, the best kind of cooking right!?
So after the 10 minutes are up you can now take the lid off and fluff it up and serve. Alternatively if you still have a few minutes before it is time to eat, just turn the stove all the way off and continue to let it sit there until you need it, seriously no fuss.
And that is the Foolproof Method for Cooking Rice on the Stovetop.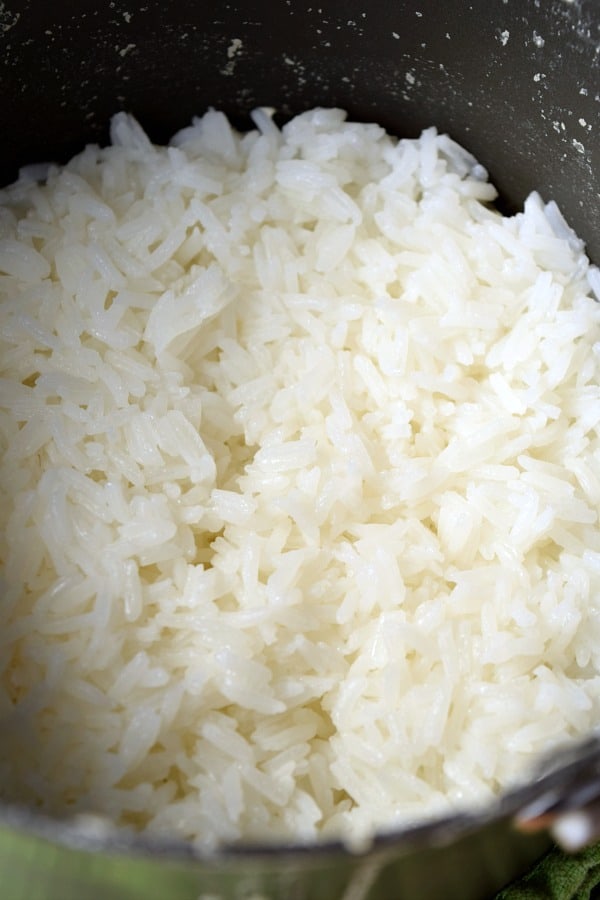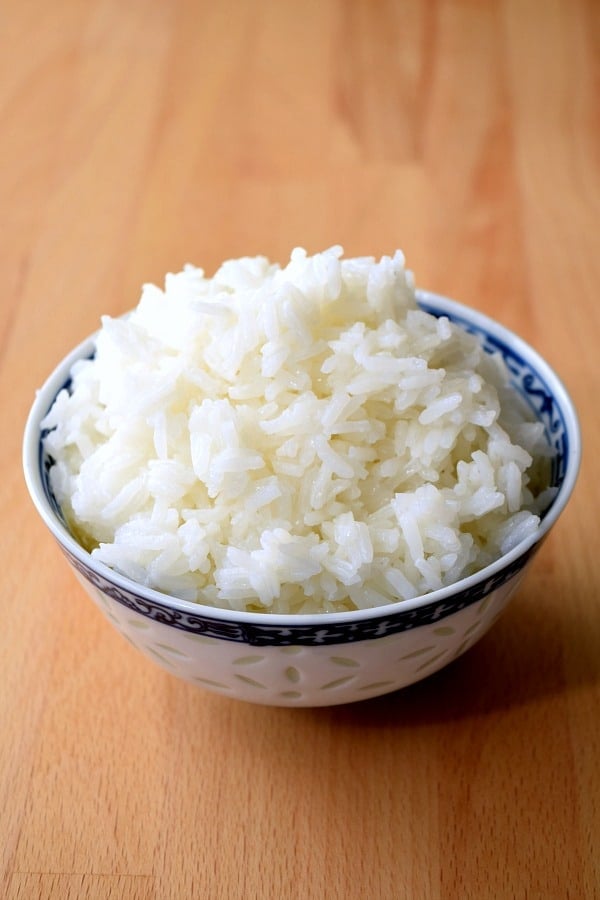 TIPS & TRICKS:
• please note that this is the best method for cooking white rice varieties, any brown or wild rices might need some adjustments
• dress up your rice by adding spices before cooking, a bay leaf, star anise, or black peppercorn will add a flavor punch, also you can substitute broth for water
• a rookie mistake when cooking dinner that includes rice is to forget about the rice or start it too late, so get ahead of that problem and get used to always starting the rice first especially when making quick dinners like the 20 Minute Chicken Stir Fry, Korean Ground Turkey & Rice Bowls or my Shrimp Stir Fry
Foolproof Method for Cooking Rice on the Stovetop Recipe
a simple method for cooking rice on the stove without any fancy equipment
Ingredients
1 cup white rice
1 1/2 cups cold water*
Instructions
Add rice and cold water to a pot and cover with a well fitting lid.
Bring to boil over high heat on the stovetop.
Once boiling reduce heat to the lowest setting. KEEP LID ON, no peeking. 
Let sit for 10 minutes. Fluff rice and serve.
Notes
*tap temperature water is perfect here, no need to cool the water down more
Nutritional data is automated, final nutritional information will depend on ingredients used and any changes made.
Nutrition Information:
Yield:

4
Amount Per Serving:
Calories:

175.5
Total Fat:

0.28g
Saturated Fat:

0.08g
Cholesterol:

0mg
Sodium:

4.04mg
Carbohydrates:

38.68g
Fiber:

0g
Sugar:

0g
Protein:

3.22g
Nutritional data is automated, final nutritional information will depend on ingredients used and any changes made.
Peace & Love
Lauren, The Schmidty Wife
Please note that my links above may be affiliate links, and I will earn a commission if you purchase through these links. I recommend them because they are helpful, and are companies that I trust, not because of the commissions that I may earn from you using these products.