I have been provided a Non-Stick Frying Pan by Mealthy in exchange for an honest review, all opinions are 100% mine. Please note that links in this review may be affiliate links, and I will earn a commission if you purchase through these links. I recommend them because they are helpful, and are companies that I trust, not because of the commissions that I may earn from you using these products.
Mealthy's newest non-stick 10 inch frying pan with honey comb laser-etch technology is a great option for a hybrid stainless steel pan. This frying pan acts like a stainless steel pan but with the technology of super durable non-stick that people know and love.
This post may contain Affiliate Links.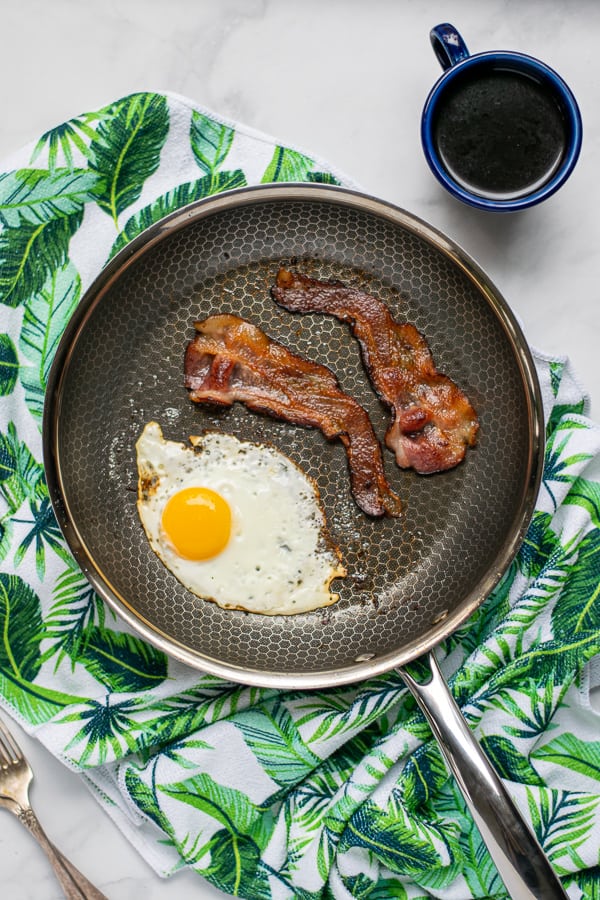 The Mealthy Non-Stick Frying Pan
Mealthy, makers of the Multipot & CripLid have just dropped some new technology and it is AWESOME.
(Link to buy + promo code are at the end of this post.)
Their new Non-Stick Frying Pan boasts a durable cooking surface while heating and cooking like a stainless steel pan. This frying pan is more than just a frying pan:
NON-STICK: HoneyComb Laser-Etch Technology creates a hybrid of nonstick and stainless steel surface that resists scratching, perfect for stovetop cooking. You can even use metal utensils in your nonstick pan!

THIS PAN DOES IT ALL: Sear, fry, sauté, transfer to the oven, and more with this frying pan; it is weighted, balanced, and constructed for anything you want to make.

THOUGHT OUT CONSTRUCTION: This frying pan is 3 millimeters thick with a 5-layer composite construction. The handle is hollow and ergonomic allowing it to stay-cool on the stovetop. A stainless steel outer layer protects against corrosion while the aluminum inner core provides even heating.

COMPATIBLE: Use it on gas, ceramic, electric, and induction plus it's dishwasher safe.

WARRANTY: Mealthy backs up this pan with a 15-year warranty, 15 years is a long time!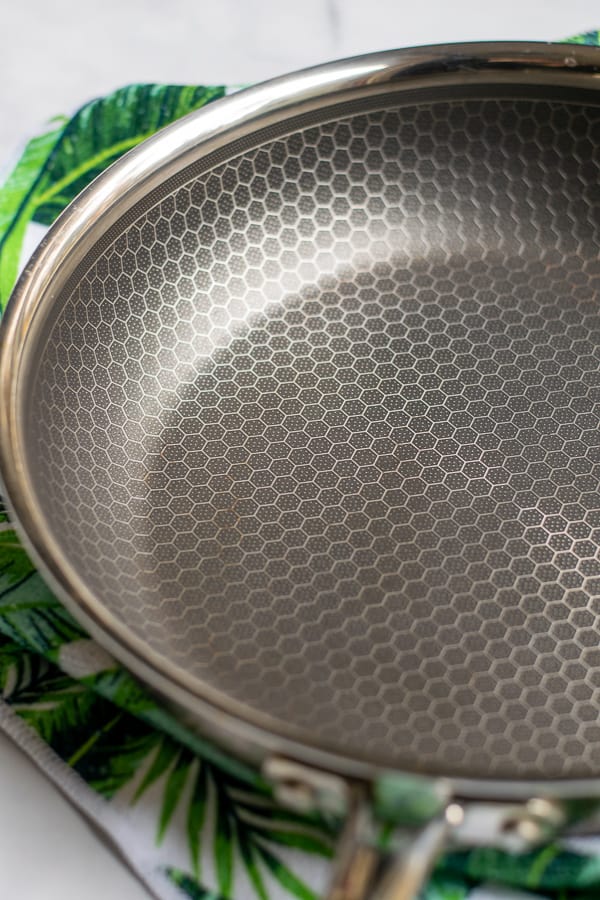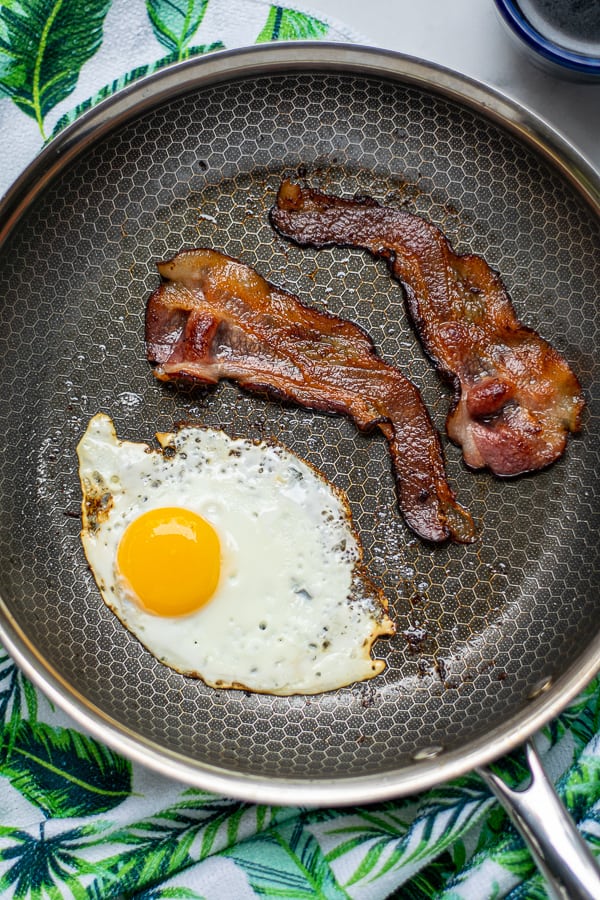 Testing the Non-Stick Frying Pan
I took my time testing this pan to see if it really did boost what it claimed. I choose all sorts of different recipes to make sure it really could do it all.
To test a good sear I made my Southwest Chicken Recipe. Chicken breast are dry rubbed and then seared in cooked sole on the stovetop. This pan exceeded my expectations for a seared chicken breast. The pan seared each breast to perfection evenly without any weird hot spots.
To test a sauté I made multiple dishes, but my favorite thing to use it for was my 20 Minute Chicken Stir Fry. Every part of my stir fry was cooked perfectly and evenly plus I had nothing stick to the bottom, which can happen so easily in a stir fry.
Transfer to Oven capability I used my Apple Bacon Blue Pork Chop recipe. This recipe needs a good sear on the pork chops before they are transferred to the oven. This pan was PERFECT for it, I got a great sear and the pork chops got a great even cook in the oven, plus the with the addition of apples and cheese nothing stuck to the pan!
For a fry I of course had to fry an egg, which in my opinion in the epitome of what a good pan can do. Result? Perfection. I got a nice crispy bottom (the way I love it) with a good runny yolk, and guess what the egg slid right out of the pan when it was done!!
This pan seriously blew me away for everything I made except one thing, my Cottage Cheese Scrambled Egg Recipe. So much egg got stuck in those little honey combs, and while I can honestly say I did not have that problem with anything else, the method I use to make the scrambled eggs just did not work great in this pan.
I guess nothing can be perfect, because if it wasn't for the scrambled eggs I seriously would have given this pan a seal of perfection. Instead I will just give it a "You guys need to get this frying pan because it is the best" seal.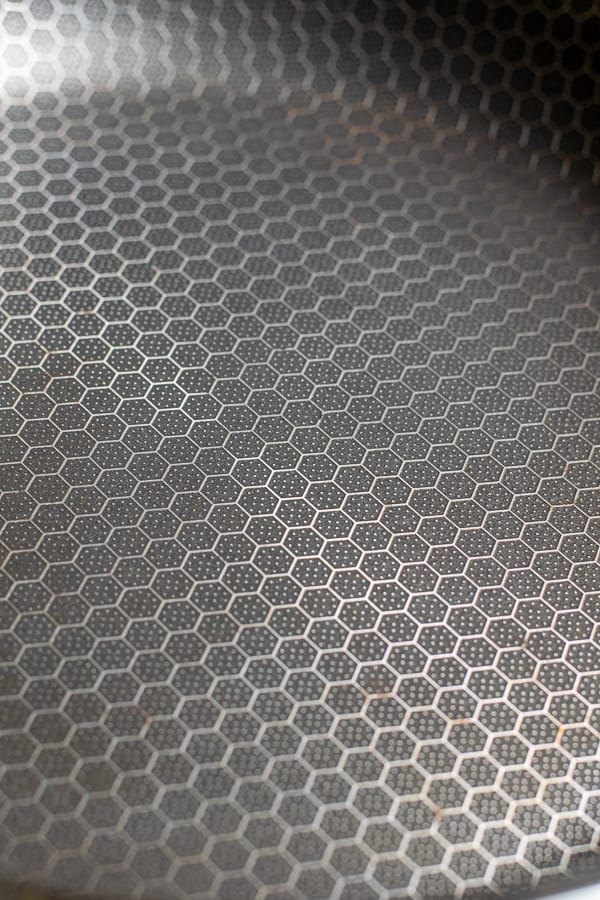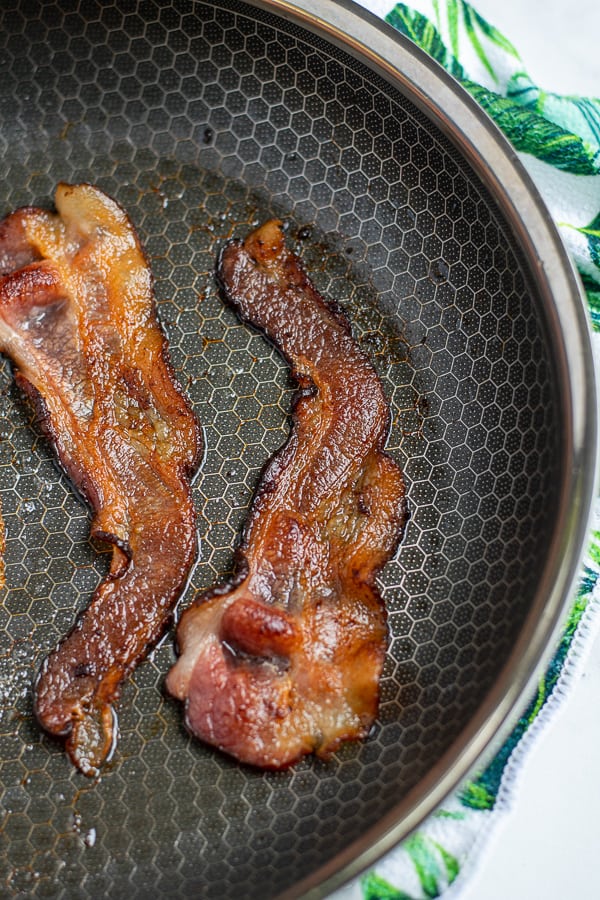 My Pros
I love the weight of this pan, unlike most other nonstick pans this frying pan is solid and the same weight as my Mealthy Stainless Steel Frying Pan. The weight is great on the stovetop, giving the pan an even heat and heat retention.
The hollow stay cool handle. Again just like a good stainless steel pan this pan has a terrific ergonomic handle that stays cool on the stovetop.
Easy to clean. I thought for sure that with the honey comb shapes the pan would be hard to keep clean. I was wrong this pan washed up beautifully, I often hand wash my pans and everything came right off (even the scrambled eggs) plus if you are so inclined you can put his frying pan into the dishwasher.
Those little honeycomb, they are seriously so magical they somehow created a perfect mashup between all of the best points of a stainless steel and non-stick pan
Overall since I got this pan this is has become my go-to. I reach for this pan every time I need to make something on the stovetop (which is a lot).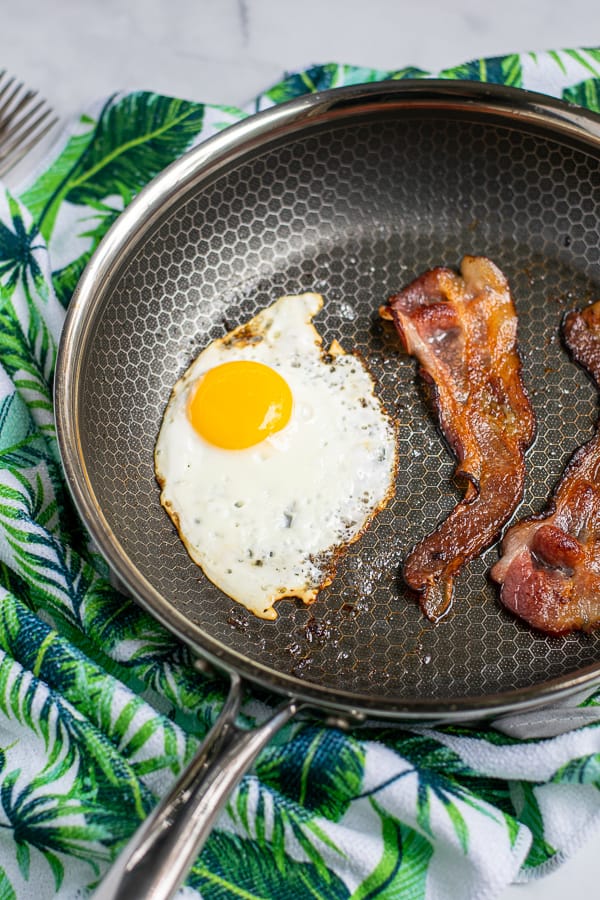 So Should You Buy The Mealthy Non-Stick Pan?
Yes.
So you can buy your new pan here: Mealthy Non-Stick Pan (affiliate link)
If you get one let me know, I would love to know what you think!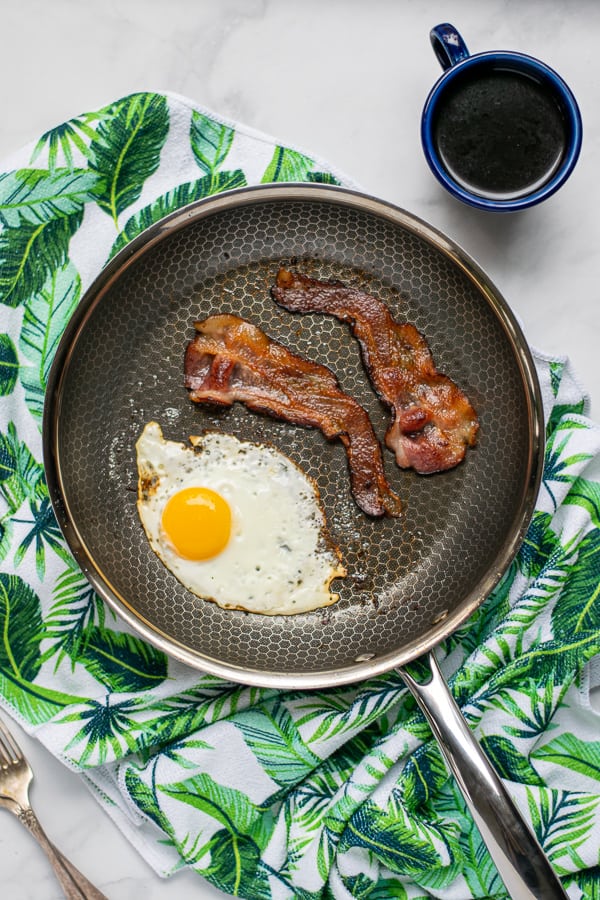 And make sure you are following me on TikTok, Instagram, Pinterest, and Facebook for all the latest recipes!
Lauren, The Schmidty Wife