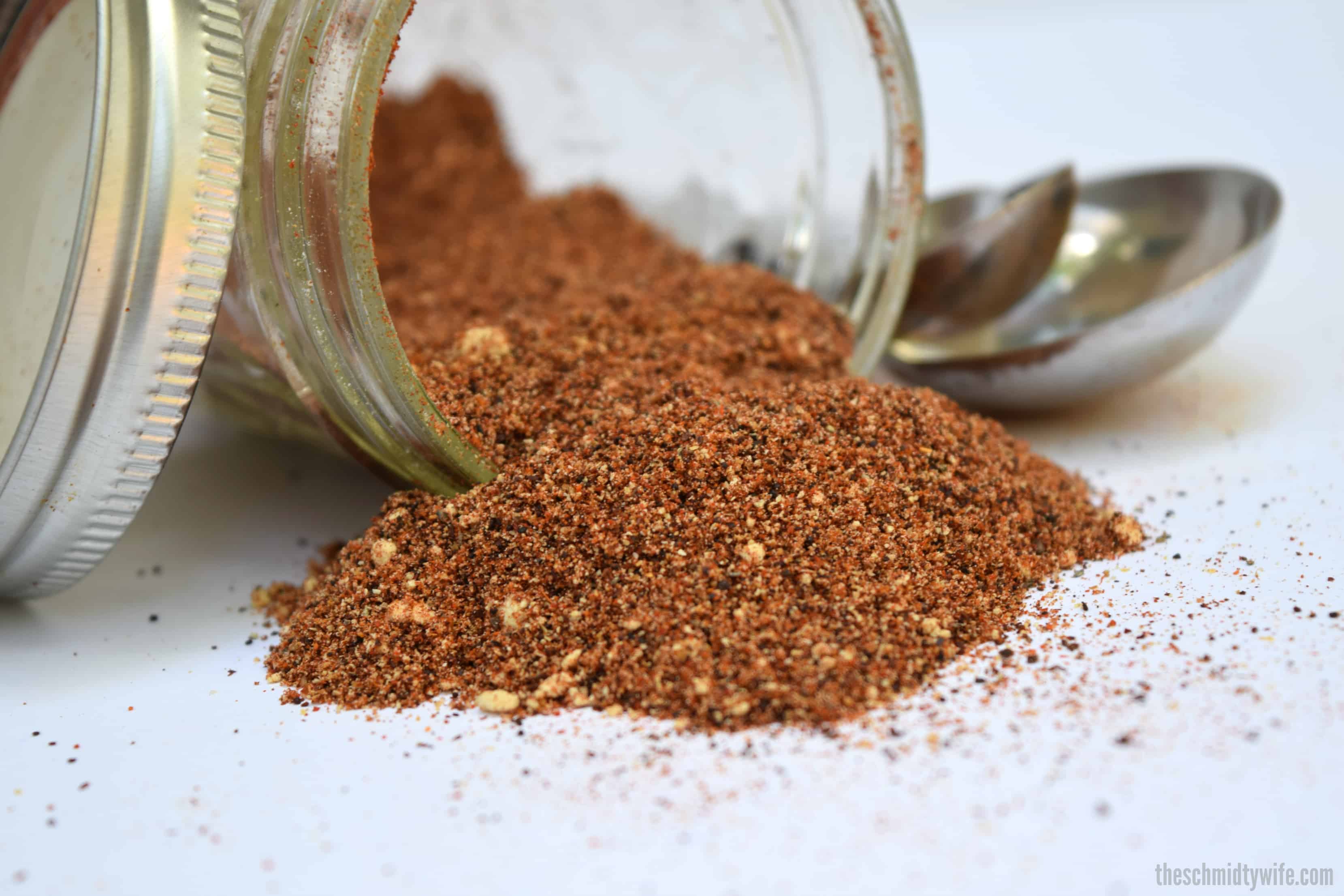 One of my families favorite go-to meals is chicken fajitas. There are so many different ways to make them depending on our schedule, on the grill, in a skillet, in the oven, or in the crockpot, the possibilities are endless! Do you know the one thing all the different ways to make fajitas have in common? A kick butt seasoning! Today I am sharing with you my fajita seasoning that I always use. Many fajita seasonings I have found have a lot of unnecessary added ingredients like cornstarch. Well forget that nonsense, I have played with this seasoning to get it as yummy as possible with as few spices as possible, you are welcome. This seasoning is also easy to double (or triple) and keep in an airtight jar for an even easier dinner night! So lets take 5 minutes now to whip up this seasoning together and you will thank me later!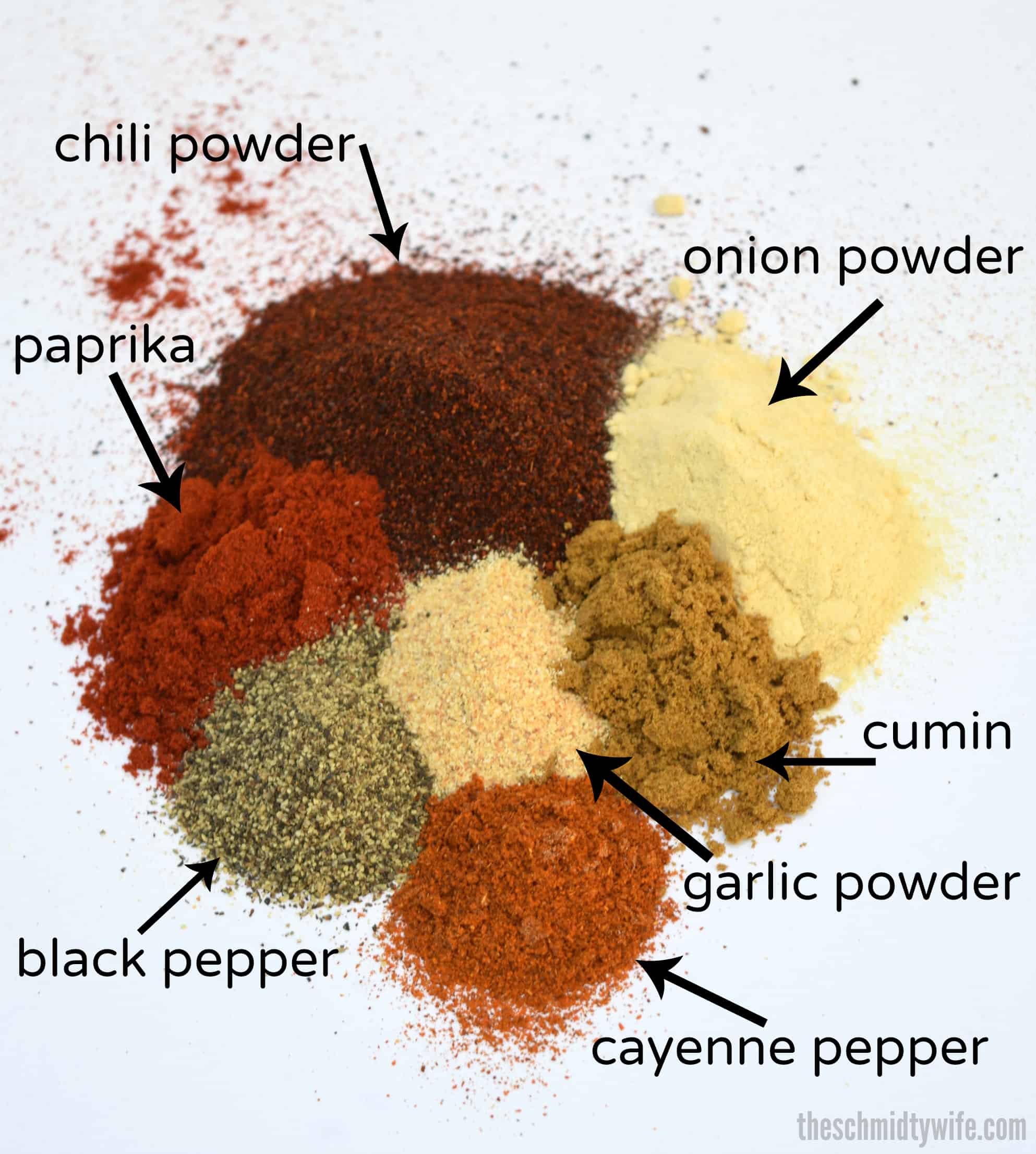 Fajita Seasoning
A blend of spices for all types of fajitas.

Author: Lauren Schmidt

Yield: 1/4 cup
Ingredients
2 Tablespoons Chili Powder
1 Tablespoon Paprika
2 Teaspoons Onion Powder
1 Teaspoon Cumin
1 Teaspoon Garlic Powder
1 Teaspoon Ground Black Pepper
1/2 Teaspoon Cayenne Pepper
Optional 1/2 Teaspoon Crushed Red Pepper Flakes
Instructions
Measure out all spices into a small bowl.
Stir all spices together.
Keep in an airtight container.
Notes
Crushed red pepper flakes add more heat if that is what you prefer.

https://theschmidtywife.com/fajita-seasoning/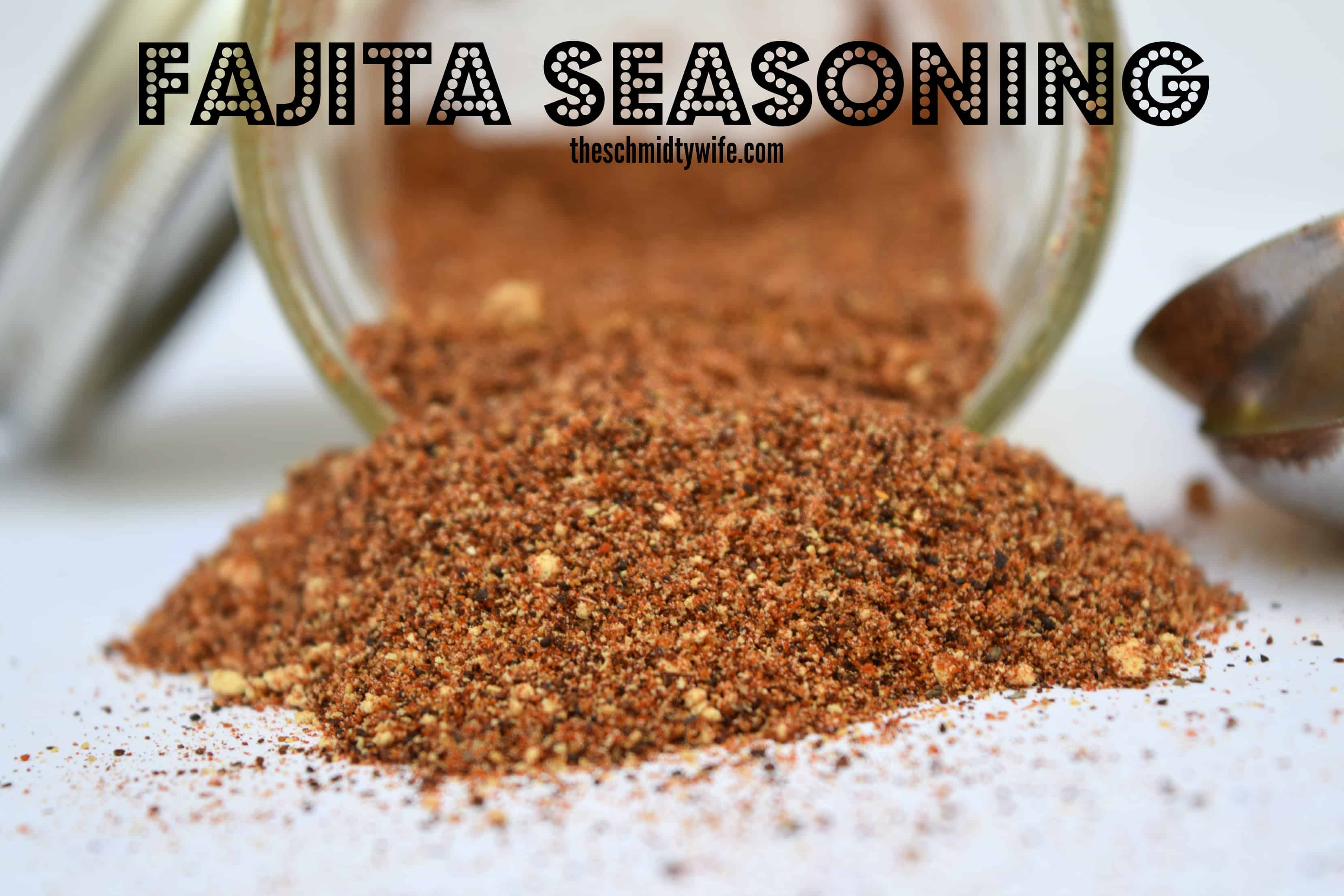 Peace & Love
The Schmidty Wife
P.S. Don't miss a single recipe, sign up for my weekly emails!