It's a Boy! Introducing Ferdinand "Fred" Ryan Schmidt. Born 2/17/18 weighing 9 lbs 9 oz. & measuring 21 inches long.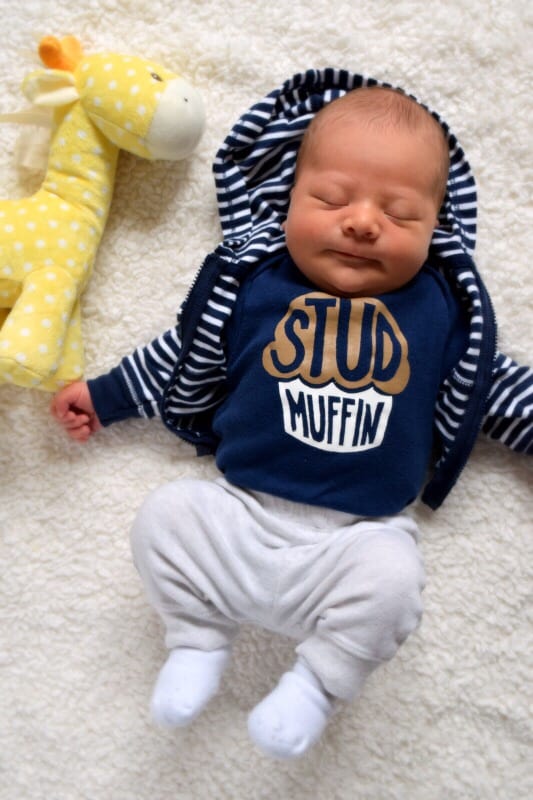 This big boy came nice and late but is practically perfect in every way. Dad is so in love and Archie loves being an older brother!
Due to my own complications and extended hospital stay this announcement comes a week late, with that being said, I am going to give myself a bit of time to concentrate on my health but don't worry I'll be back with fresh new recipes before you know it! ?
Sorry to keep this short and sweet but I have a 2 year old and newborn to cuddle with. ?
Peace & Love,
Lauren, The Schmidty Wife
P.S. Want to know some of the freezer meals I made for the week ahead? Check out my Shrimp Stir Fry, my Classic Crockpot Chili, or my Crockpot Bolognese!