It is the end of 2018 and as the year comes to an end we all can't help but look back. This year has been AMAZING to me both as far as The Schmidty Wife blog goes and my personal life.
Personally it has been another big year for our family. I gave birth to our second son in February, Fred making Archie a big brother. Although Fred's birth caused me some health problems (I suffered a blood clot in my right ovaries from giving birth) this summer I got a clean bill of health with no worries that it will lead to bigger problems. And then at the end of summer we closed on our first house! A house you guys! We bought a house, Matt and I had been dreaming about a sweet little fixer upper we could live in for sometime and we finally did it and now we are living in all of its glory.
As far as The Schmidty Wife, lets just say I love my readers. My numbers have grown and I have been able to put more into the blog. I joined a new blog network, I got to attend a food blogger conference, and I have made so many amazing blogger friends. AND I have put out some awesome new recipes that you guys have loved.
So the reason you came, lets break down my top new posts that I published this year! Introducing, The Schmidty wife top new posts of 2018:
To be fair this is actually a republish, this was one of the first recipes I shared on the blog, and had literally zero page views because everything about the post except the recipe was pretty embarrassingly bad. And I knew it was a great recipe so I gave it a face lift. A simple marinade for a great cut of beef, grilled, it can't get much better than that!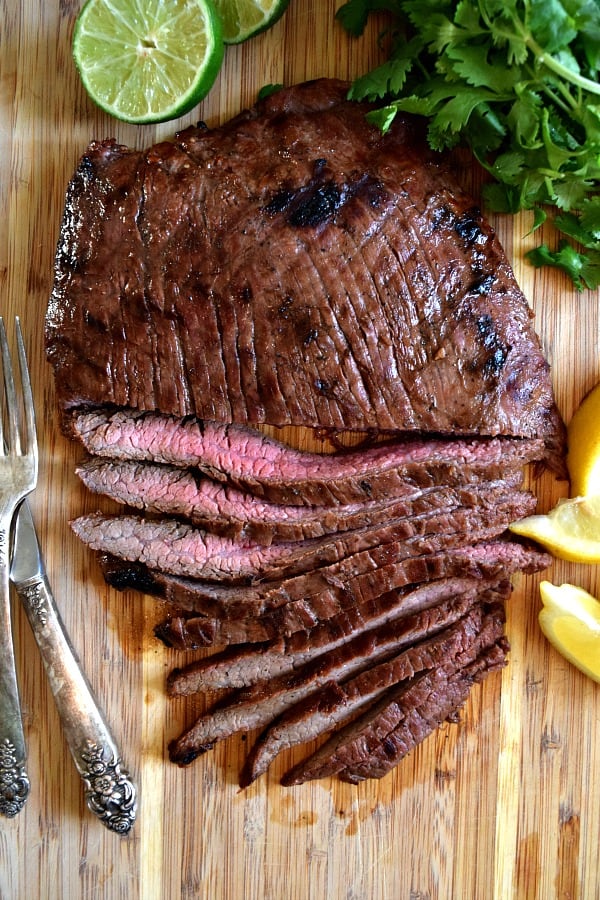 A super flavorful and quick recipe that makes unbelievable chicken that is good on its own or with so many things! Southwest chicken is made from a simple dry rub that makes chicken perfect for on rice bowls, salads, quesadillas, and so much more!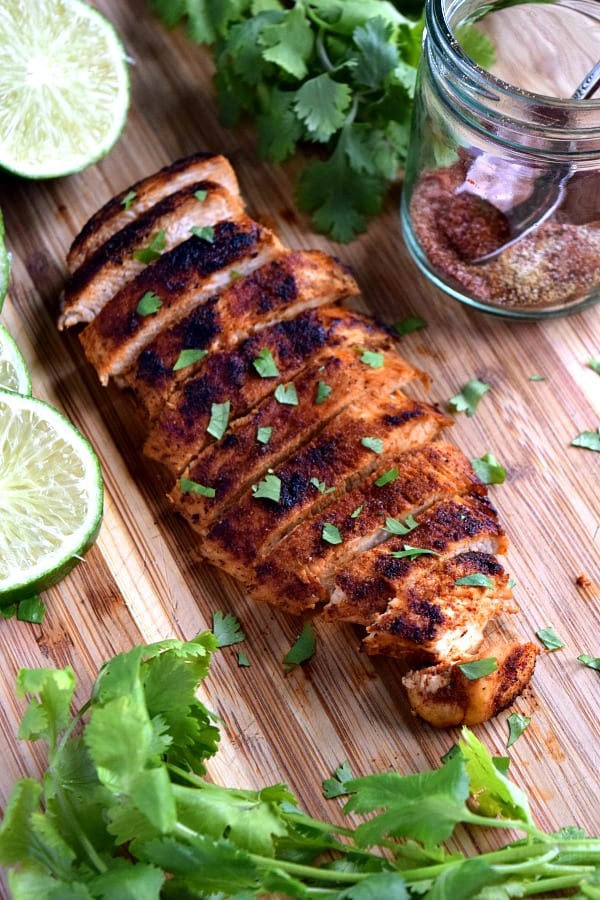 AKA, What my family survived on after baby Fred was born. When I was in nest mode at the end of my pregnancy I wanted to make a bunch of freezer meals but I didn't want all of them to be crockpot meals. So I came up with this easy and freezable stir fry! And not to ruin the count down but you guys must really love stir fry's because it is not the only one on this list…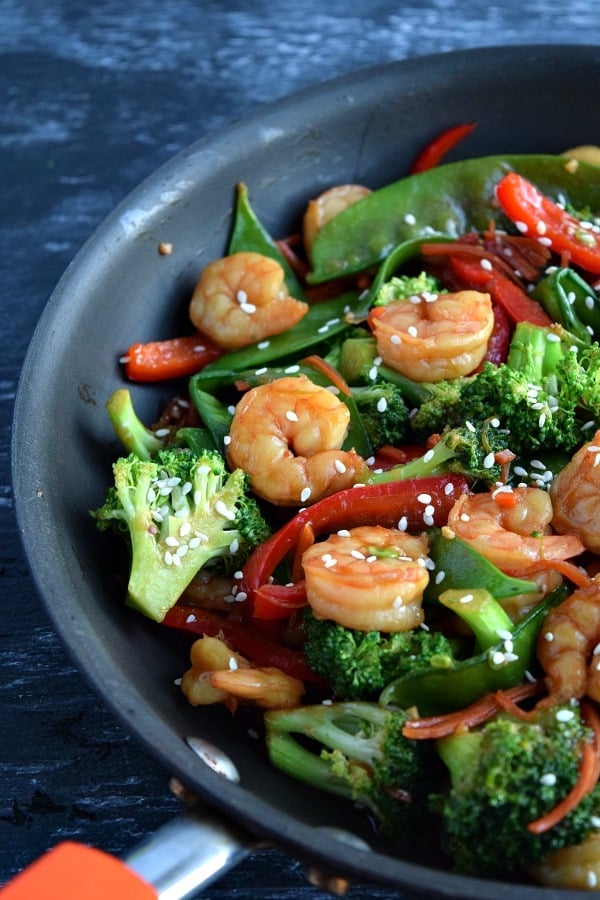 Matt and Archie's favorite of the year for sure, I mean how can you beat a bolognese sauce that you don't have to sit over a simmering pit for hours on end?! I make this for them quite frequently, actually we had it last week! This was also a getting prepped for baby Fred meal that I prepped and put in the freezer! Obviously people like the convince!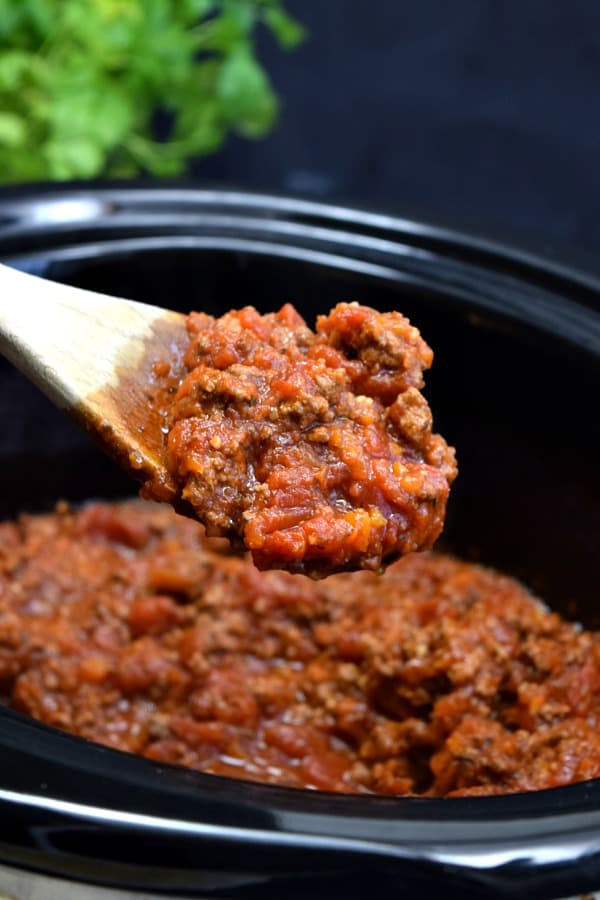 Everything about this meal makes in an obvious number one. First healthy, full of fresh vegetables and lean chicken. Second, fast and easy, you see how 20 minutes is in the title?! Perfect for a weeknight! Third, it tastes amazing! I actually made this three days ago, not kidding because I knew it was going to be busy and I wanted something healthy, fast, and delicious!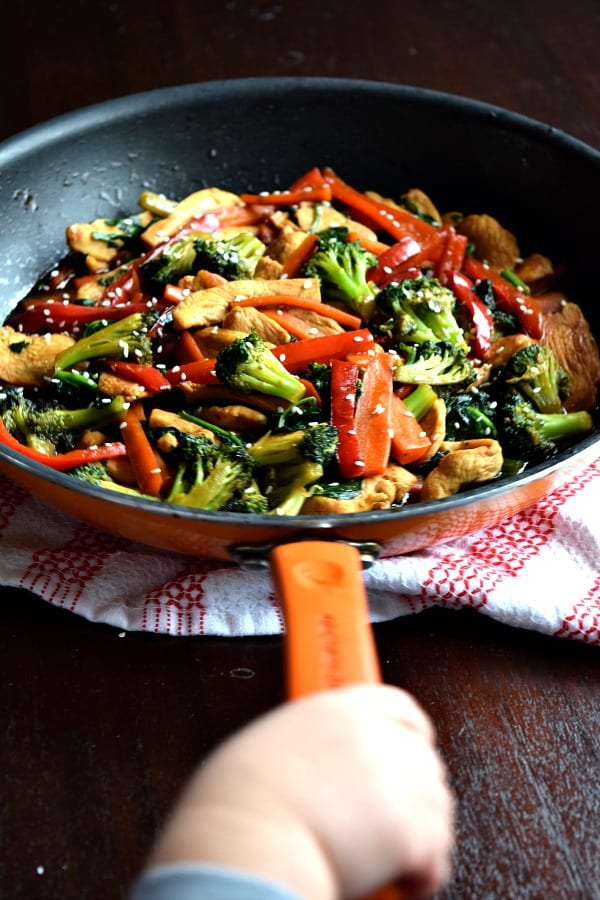 And I would like to call out these other recipes as honorable mentions, the following still got quite a few views but not quite enough to make it into the top 5.
Honorable Mention:
Grilled Chicken Shawarma, Sunflower Seed Basil Pesto, Mexican Rice
So thanks for stopping by and checking out the top new recipes of this year! But I want to know, have you tried any of these recipes yet?? Let me know in the comments below! I'd love to know what you think!
Peace & Love
Lauren, The Schmidty Wife
Please note that my links above may be affiliate links, and I will earn a commission if you purchase through these links. I recommend them because they are helpful, and are companies that I trust, not because of the commissions that I may earn from you using these products.