Making your own Homemade Pumpkin Pie Spice couldn't be easier! It just takes minutes to measure out with spices you probably already have at home, perfect for recipes like pumpkin pie, cookies, pancakes, pumpkin spice lattes, and more!
This post may contain Affiliate Links.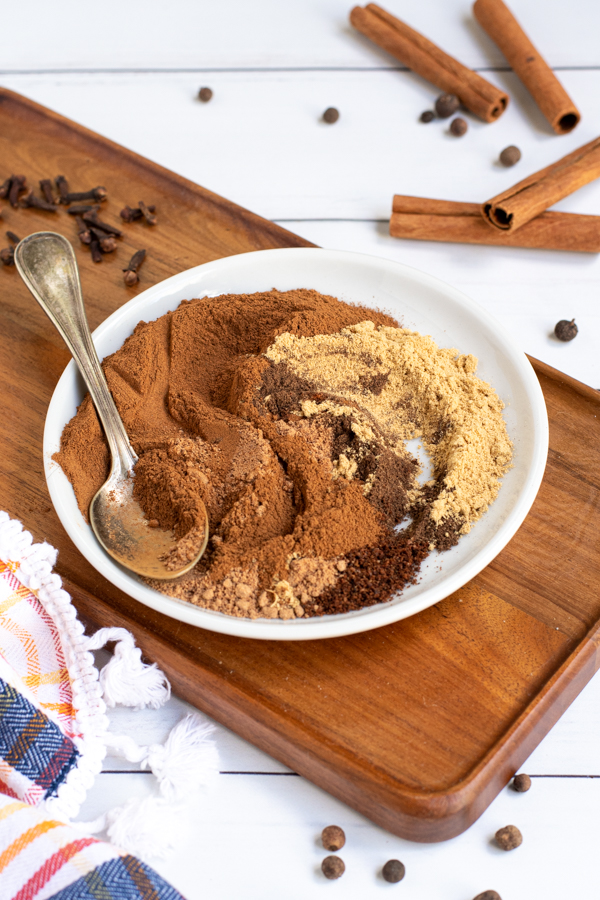 Pumpkin Spice Mix
The infamous Pumpkin Spice.
This favorite fall flavor holds a special place in the heart. Invigorating cozy feelings of crispy leaves, lattes, plaid shirts, and bonfires this spice blend has boomed in popularity over the past few years.
This Pumpkin Spice Blend when mixed with actual pumpkin has become a staple of fall for many.
It isn't a mystery why right?!?
The spices used for pumpkin spice create a warm and cozy flavor profile.
So what spices are in a pumpkin spice blend?
Cinnamon
Ginger
Nutmeg
Allspice
Cloves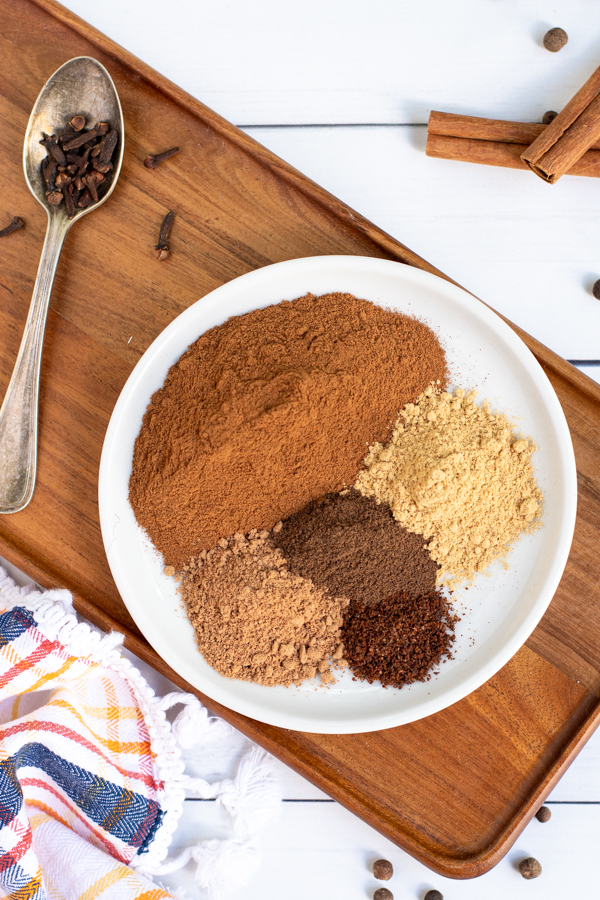 All of these spices are pretty common place but in case you need one or more for your house you can get them delivered from Amazon.
Make Your Own Pumpkin Pie Spice
Once you have the spices you need it is as simple as measuring the spices out. Putting them in a jar and giving it a shake! Couldn't be easier right?!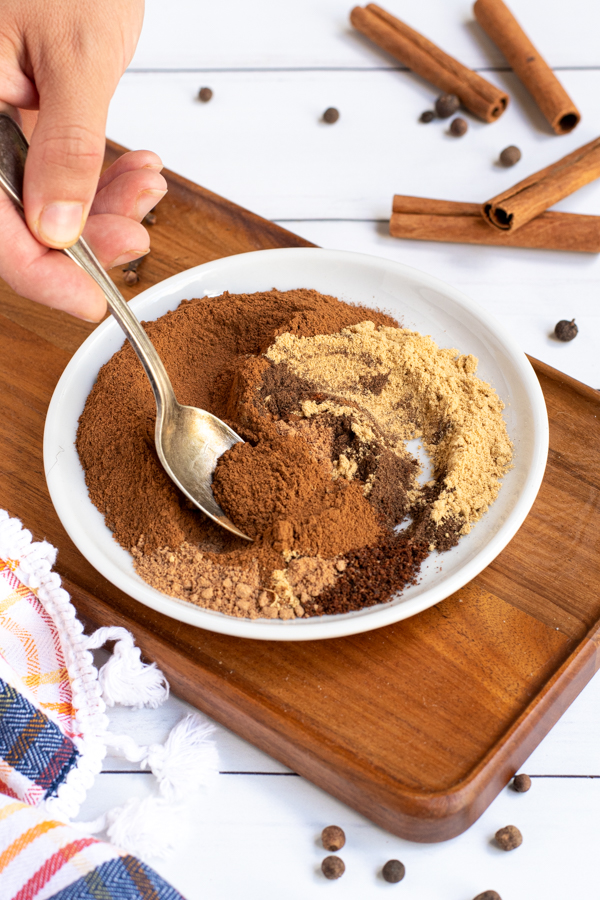 Once it is made I find it best to keep it in a jar with A LABEL!
The label doesn't have to be fancy, heck I use the chef trick and use painters tape and a sharpie for my homemade spice blends.
BUT the reason I recommend labeling it is because have you ever noticed how almost every spice blend looks the same?! Sure you could take every jar out and sniff it to find out but keeping a label on the jar can save you quite a hassle!
I also recommend smaller sized jars for spice blends like this so they aren't taking up too much room in your cabinets!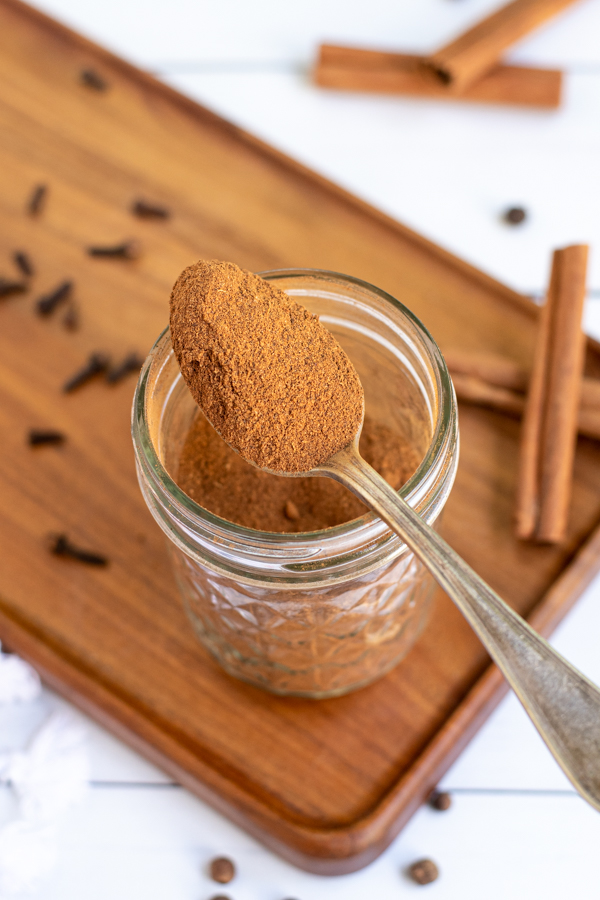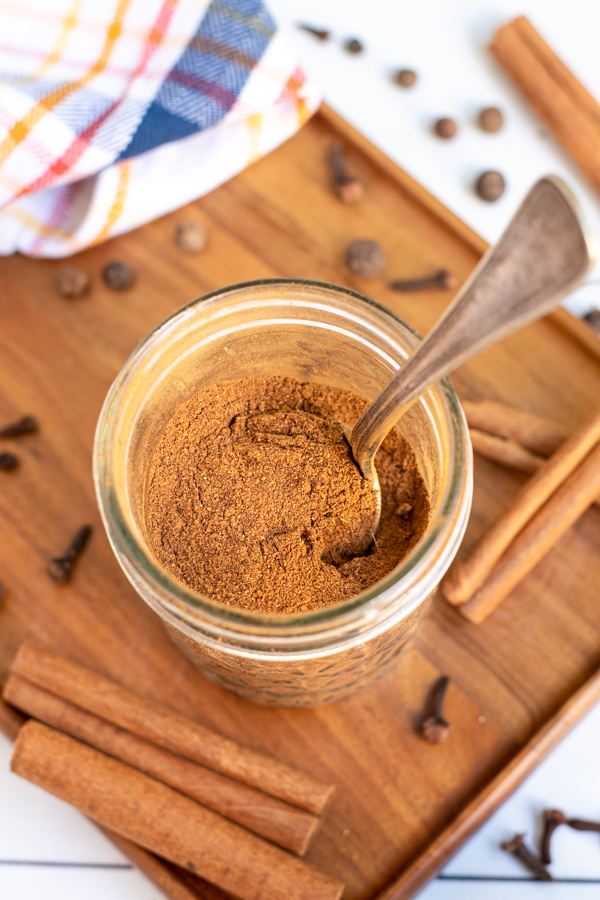 And now that you are all set here are a few ideas to make with your pumpkin spice blend:
Pumpkin Pancakes
Plus so much more: sprinkle some into your coffee, into some cookies, on roasted squash, and don't forget you can also make it on actual Pumpkin Pie!
Yield: 1/3 cup
Homemade Pumpkin Pie Spice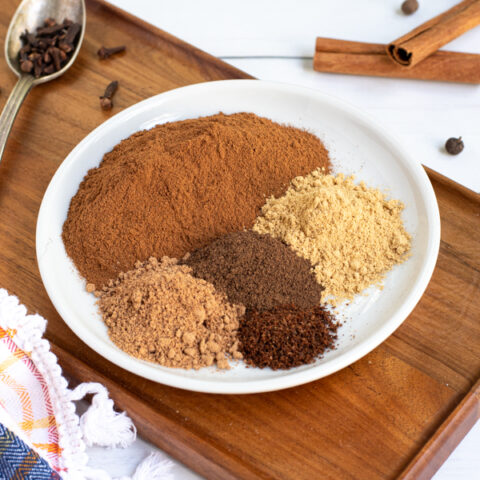 This famous fall spice blend is so easy to make at home with cinnamon, ginger, nutmeg, allspice, and cloves!
Ingredients
3 tablespoons ground cinnamon
2 teaspoons ground ginger
2 teaspoons ground nutmeg
1 teaspoon ground allspice
1/2 teaspoon ground cloves
Instructions
Add ingredients to a small bowl or jar. Stir to mix. Keep in an airtight container.
Nutrition Information:
Yield:
14.5
Serving Size:
1 teaspoon
Amount Per Serving:
Calories:

7
Total Fat:

0g
Saturated Fat:

0g
Trans Fat:

0g
Unsaturated Fat:

0g
Cholesterol:

0mg
Sodium:

1mg
Carbohydrates:

2g
Fiber:

1g
Sugar:

0g
Protein:

0g
Nutritional data is automated, final nutritional information will depend on ingredients used and any changes made.
And make sure you are following me on TikTok, Instagram, Pinterest, and Facebook for all the latest recipes!
Lauren, The Schmidty Wife