All of the best Mexican Recipes to make for your family at home. With over 50 dishes to choose from, everything from Guacamole, to Pork Carnitas, Enchiladas, Margaritas, and even Churros! With a list this big you are sure to find something you love!
This post may contain Affiliate Links.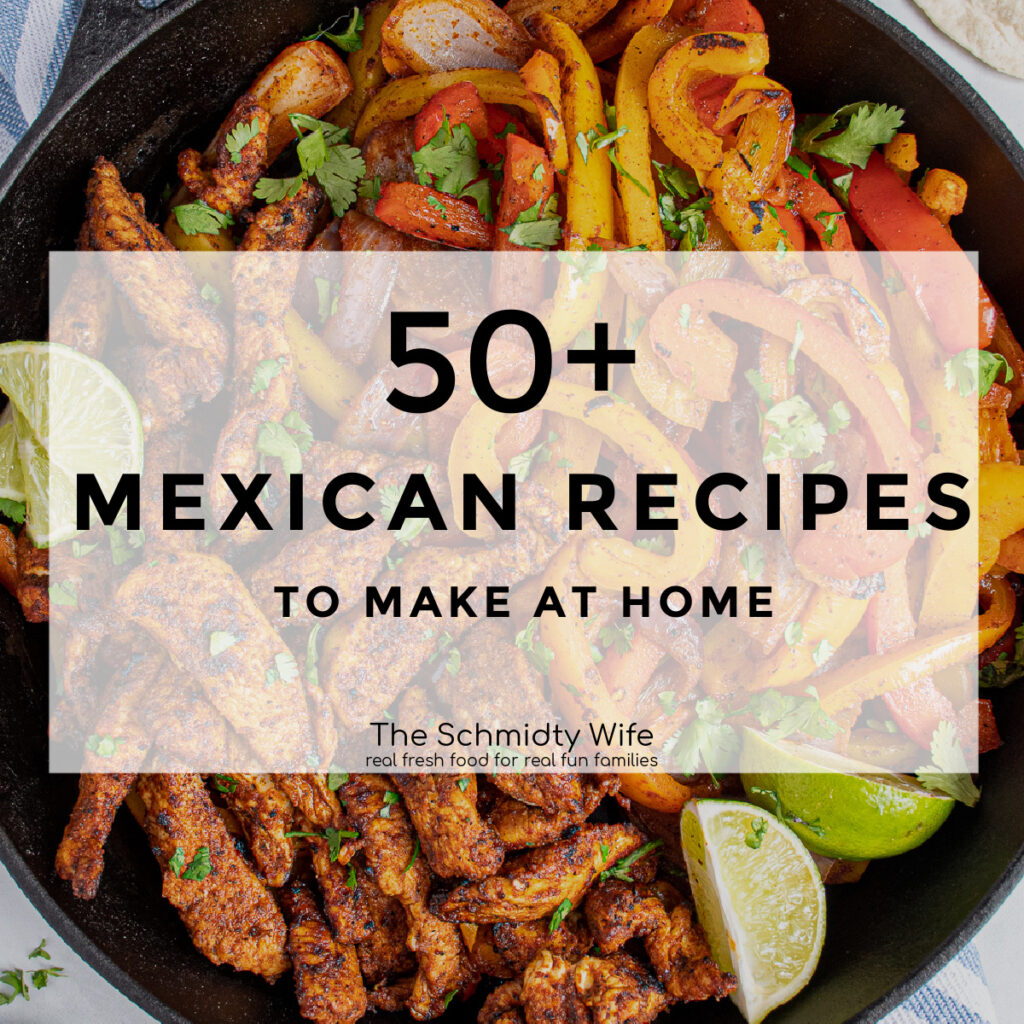 Mexican Dishes to Make at Home
Mexican food, everyone seems to love it right?!? So I have rounded up some of the internet's best Mexican dishes to make!
This list is outlined according to the following:
Appetizers
Sauces & Spices
Sides Dishes
Main Dishes
Drinks
Desserts
Seriously everything you need for any occasion. From easy weeknight meals to dinner parties with friends this list has you covered!
Enjoy!
Mexican Dishes to Make at Home
Lauren, The Schmidty Wife